Flynn earns Employee of the Year award
Special education resource teacher and case carrier Jodi Flynn received the Certificated Employee of the Year award last month. Teachers and staff nominate and vote each year for whom they think is most deserving of recognition. Flynn has worked in education for 21 years, six years at FUHS.
Flynn is also the 2021 recipient of the North Orange County SELPA Above and Beyond Award. SELPA means Special Education Local Plan Area. In other words, among all special education K-12 teachers in Buena Park, Fullerton, La Habra and Whittier, Jodi Flynn has been singled out for her dedication.
Flynn has worked with special education students since college when she switched from physical therapy to working with special education students.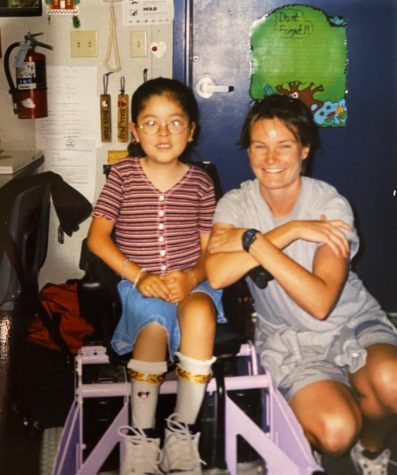 "I did want to be a physical therapist," Flynn said. "Then I had a real hard time passing physics, so I kind of went the other route towards the adapted PE part."
"I thought that it sounded really interesting to work with kids who have disabilities," she said, "to help them maybe have a little bit more fun with the sports that they maybe can't do and to get outside. It's a little more hands on."
Later, she'd switch again to assisting special education students with academics.
"If I'm not [working with other teachers]," she said, "then I'm in meetings for the students or with the staff trying to find better ways to help the kids succeed."
Assistant principal Steve Garcia says Flynn is constantly working with students through Zoom and in the classroom.
"When a student walks out, they feel a lot better with her support so as far as being extraordinary, that's who she is," Garcia said. "She's so good at what she does. It's almost a surprise if I don't see her working with a kid or the kid walking out doing well."
She had her own success battling cancer after she was diagnosed her first year at FUHS.
"That was a big changing moment in my life: teaching and starting a new job," she said. "With that on my shoulders, though, the staff were really good people, so they made it a lot easier to go through that journey. That also helped me to stop and look at the bigger picture of kids' lives. Life's not just about school. What else is going on?"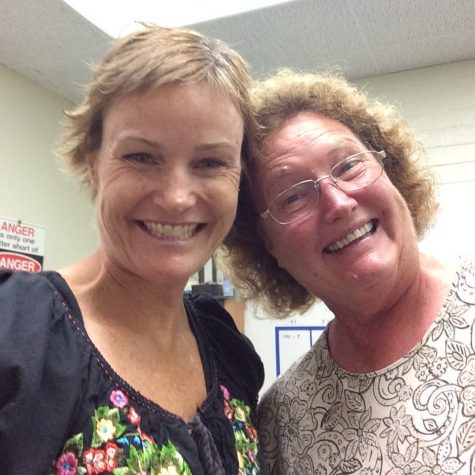 She especially enjoys celebrating her students' individual successes.
"When I run into a student who has already graduated and they're working or they're going to college, it's great to see them succeeding after school," she said. "Just little things like that too or they move on from my caseload onto another person's caseload because they have done so well that they are one more step out of special ed."
In her free time, Flynn and her husband Mark, a firefighter, like to volunteer at a dog rescue, travel the world, exercise, and read, but her heart is always with her students. 
"It's so hard when you're a teenager to just figure everything out and if you have other stuff going on in your life then it just makes it more difficult," she said. "I guess I would tell students to just be true to yourself and understand that other people are trying to figure out their paths, too."
Flynn adds her name to the list of other well-respected Certificated Employees of the Year, including Erin DeFries (2020), Maggie Crail (2019), Shannon Butler (2018), Michael Despars (2017) and Blanca Villalobos (2016).