Senior runner will remember playlists, teammates more than stats
I've had seven cross country coaches in the past four years.
Each one had a different reason for being there, and a different reason for leaving. But they never stuck around long enough to make a difference.
But this year was different. We had coaches who cared. Who pushed us, encouraged us, and made our training consistent.
Coaches J.D. Krawczyk and Angelica Garcia turned our team around.
This season was wacky because of COVID, and we didn't have many runners, but still our team managed to make the FUHS record books.
Our boys team qualified for CIF for the first time in five years.
Senior Cyrus Burton finished his last cross country season at No. 5 in the record books with a time of 16:06.
Sophomore Nathan Limon is No. 7 and junior Matthew Abernathy is No. 8.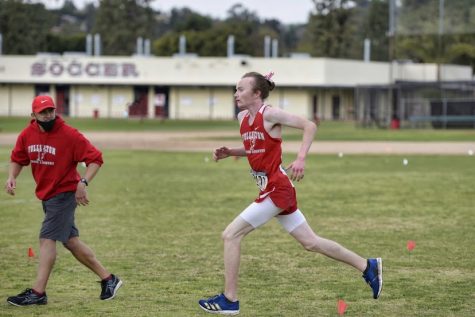 I made my way onto the girls record board. I'm now No. 5 with a time of 18:58.
But the one we should be celebrating most is freshman Morgan McAndrew.
In the last race of the season, Morgan topped our school record board with a time of 18:21.
Yeah, that's right. A freshman is our school's fastest female 3-mile runner since 2004 when the record list began.
People ask me if I feel upset that she's faster than me, or if I wish I was at the top.
To be honest, I did at first.
I was a little hurt that I had put in four years of work on the team only to be beat by a freshman.
I think we all have a secret desire to leave behind a legacy when we graduate, and I thought that I would leave my legacy in the form of times and records.
But then I realized that records don't matter to me as much.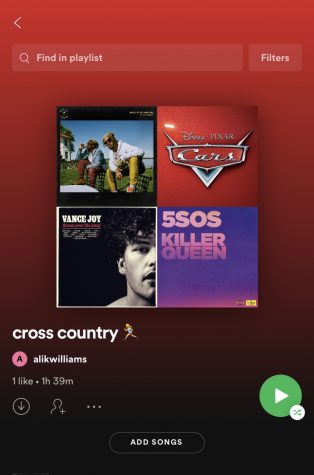 I'm not planning on running competitively in college; cross country was never going to be my career.
I run for fun. I run because I want to stay active and healthy. And I run because I want to make friends.
And that's exactly how I'll leave my legacy. Through my friends.
I'll leave my legacy through Morgan: a freshman superstar who ran with me this whole year, pointing out cute houses on our routes, hearing about Coach Garcia's chickens, and making shared Spotify playlists.
When she ends up qualifying for state or earning a scholarship for cross country, I'll know that I was part of her journey. I helped her pace on our time trials. I answered her questions about racing flats and training shoes. I texted her throughout the day to make sure she was drinking enough water. I encouraged her to run on days we didn't have practice.
I'm leaving my legacy at FUHS. And I'm proud it's through my teammates.