Varieur follows passions in art and science
Class of 2021 Art Spotlight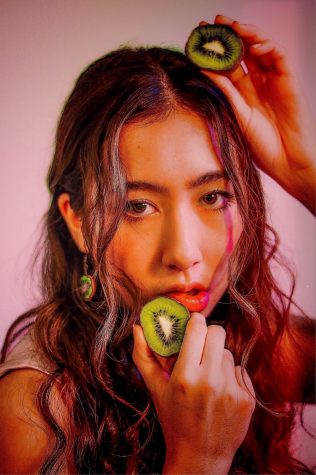 Synesthesia is a neurological condition that causes a person to see sounds, smell colors, or taste shapes.
Technically speaking, senior Kyrie Varieur doesn't have synesthesia, but her creative use of color and light in her photographs makes the viewer wonder if she has indeed found her own magical way of perceiving the world around her.
"A common thread throughout my work is finding ways to use light and color in a unique way that maybe people don't foster or think about first," Kyrie said. "So I use a lot of shadows in my work and I try to focus on the way the different colors complement each other."
Kyrie's fascination with the brain and psychology began in sixth grade after reading A Mango-Shaped Space, Wendy Mass's novel about a girl with synesthesia who sees colors when she listens to music. Kyrie became even more interested in psychobiology while taking AP Psychology her junior year.
"It was super interesting and when we got to the biology unit, I was, like, 'this is what I want to do'," said Kyrie, who will major in Psychobiology at UC Irvine next year. "I love working with little kids and I volunteered at St. Jude for a couple of years in the neurosurgery unit. I was exposed to how people are affected by brain disorders and it just really made me want to pursue that and do something to help."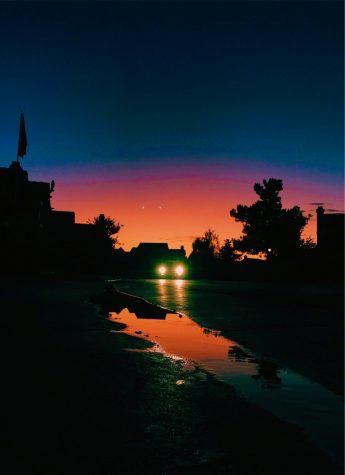 Perhaps her unique perception grows from her joy of all art; she paints, draws, sings and plays multiple instruments including the piano, ukulele, electric, and acoustic guitar. She earned First Place in the Muckenthaler District Art Show and First Place in the PTSA Reflections "Within Reach" contest. Kyrie also earned a maximum score on her AP Portfolio when she was only a sophomore.
"When people think you're a photographer they think you're an observer," Kyrie said. "But when you're a photographer you literally get to comment and say things about social issues."
Her best friend of six years, Izzy Blevins, is marveled by Kyrie's good spirit.
"She definitely inspires me to do creative stuff and to be a good person, because then I'd be like, 'Okay, what would Kyrie do?" Izzy said. "I feel like I'm a protector sometimes because she's just so nice to everyone and she will never be unkind to someone if they were unkind to her."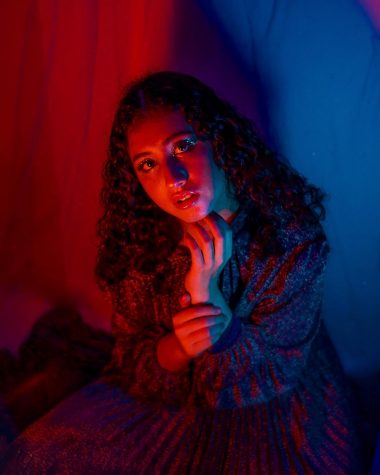 Kyrie left the comfort of photography as art and took on photojournalism her junior and senior year as a member of the yearbook staff.
"It was a challenge because with yearbook there's no planning a photoshoot, or setting up the background and posing the model to get the perfect shot you want," she said. "It's literally on the spot. Here's the shot you have to get at the football game. Are you going to get it or not?"
Varieur says photography has helped her break away from her freshman self—someone who, she says, was too concerned with trying to fit in.
"I remember going to the freshman tree and feeling like there was nobody I could talk to," Kyrie said. "Now I feel like I've just become more outgoing because I realized how much more attractive it is when you are proud of who you are."
More of Kyrie's work is featured on her website (https://kyriesphotos.myportfolio.com/)