Neal leads Indians through football season
Class of 2021 Athlete Spotlight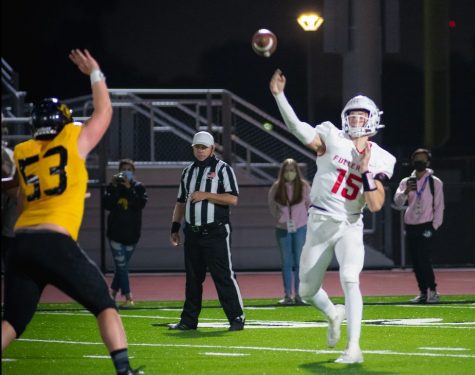 Senior quarterback Dylan Neal played only five games this season, but his numbers tell an impressive story. He had 1,066 passing yards in his five games, but even more impressive is that Neal also led the Indians in rushing with an average of 42.2 yards per game and a total of 28 carries.
Although the Indians (4-2, 3-2) finished third in the Freeway League, Dylan is proud of the season. He's especially proud of the way the senior football players set a good example for how a team should work together.
"I feel like this year we took a leadership role from the beginning and we kind of just taught the underclassmen that if we're going to win we need to be one team and not like half a team here and half a team there."
Neal said it wasn't always easy staying focused during COVID-restricted workouts.
"I mean there was a period when we were practicing with no ball," he said, "but we all kept grinding and I feel like it paid off."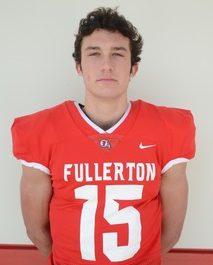 In some ways, the COVID lockdown made players feel more grateful to play when they finally got the chance. There were fewer conflicts and smaller egos among the players.
"Going into our last game everyone was like, 'we got this; we got to win for our seniors,'   and I just felt like throughout the whole COVID process and not being able to play, it kind of brought our team closer together which is like a really good thing because you're stronger when you know you can count on your players."
The season's heartbreaker was the 34-28 loss to La Habra who took first place in the Freeway League. The Indians, ranked No. 199 in California, were definitely the underdogs against the No. 35 ranked Highlanders.
"It was definitely a tough loss. Our team was mainly underclassmen and everyone was super scared because it's La Habra and they're supposed to be a powerhouse," Neal said. "Then around halftime everyone started calming down, like, 'oh they're good, just not that good. We're a good team too.' Then we just kind of took off in the second half. But the part that just makes it a devastating loss is that we were winning with like three minutes left in the 4th quarter and then just to go to overtime against a school like that shows how tough we are and how much we fought in that game."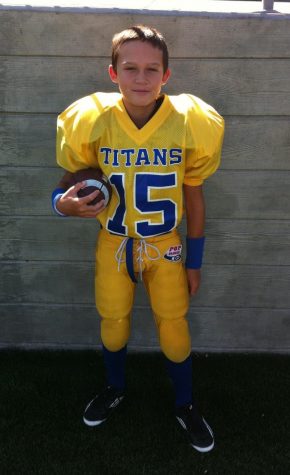 Neal was perhaps a little more comfortable with the Highlander matchup because he spent his freshman and sophomore year playing for the No. 3 ranked Servite High School.
"Sure, going against Mater Dei (No. 1) and Bosco (No. 2) kind of prepped me for bigger games," he said.
Neal says he knew earning the starting QB spot at Servite was going to be really tough, so he opted to play for Fullerton his junior year. He knew there were no guarantees of a starting spot for the Indians, either, but he liked the idea of returning to his hometown where he played Pop Warner Football with several teammates.
Originally Neal had his sights on going to a four-year college right away to play football, but COVID upset recruitment timelines. He says he's looking to play for Fullerton College or El Camino College in Torrance for at least one year. If he gets an offer after one year at the community college, he could still red-shirt a year and play three years for a competitive college football team.
As graduation nears, he hopes that he's helped to set a good foundation for next year's FUHS team.
"Coach (Richard Salazar) was talking about how we seniors were a good example of how our future team should look," he said. "I agreed because we were all one team, a brotherhood. So I just hope they can carry on what we set for them."