Clown sightings spread across the nation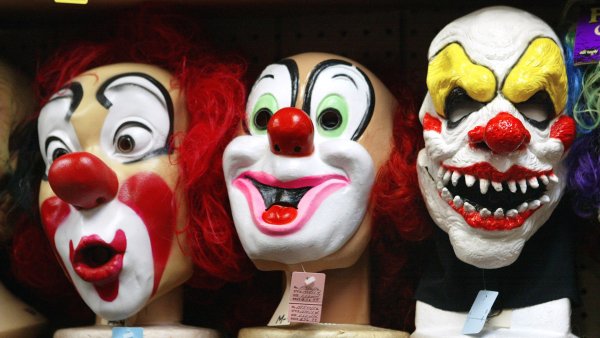 "Creepy Clown" sightings have been reported across the United States. Some sighting locations include Alabama, Georgia, Maryland, New Jersey, North Carolina, Pennsylvania and Washington state.
The sightings were first reported in North Carolina.  The communities were on edge after at least a half-dozen reports surfaced of clowns trying to lure children into the woods.
Parents are telling their kids to walk in groups and to not talk to strangers.  Many are making light of the situation with the hashtag #IfISeeAClown trending on social media.  
The police want everyone to stay safe and are telling citizens to report any suspicious activity.  
Clown sightings may seem like a frightening experience, however not all are dangerous. Many "clown sightings" are simply people dressing up as clowns in order to scare for fun.  
Clown-related Instagram and Twitter accounts have been created announcing new targets and locations where the trend has spread. By Wednesday, the fad had spread to Orange County.
Those walking around these locations at night should still be cautious of their surroundings, because there is no sure way to tell which clowns are a hoax and which have the intention to do harm.