Tribe Tracks: Nathaniel Baesel
Senior shows off his musical prowess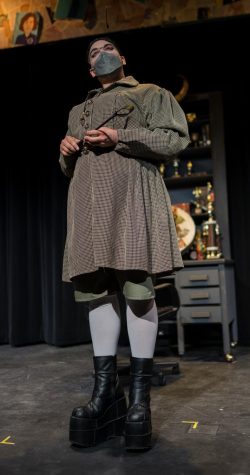 Senior Nathaniel Baesel may seem like an ordinary student, but his artistic accomplishments say otherwise. Nate is truly a master of many arts. As an actor, Baesel recently played the lead of the Aviator in FUHS's The Little Prince, a big switch from his current role in the spring musical Matilda as Headmistress Agatha Trunchbull in full drag. Incredibly well-versed in the world of music, he also plays in FUHS's Jazz Band. Outside of school, he was in a Neo Swing cover band. He is also well versed in niche bands and musical experiments, both new and old. In this issue of Tribe Tracks, I talk with Nate in-depth about his musical life, both as a performer and a fan.
You have been in a couple of bands before.
I've been in school band since fourth grade, but I guess technically I was in a band, not specifically with the school. 
Can you tell me about it?
It was called Apollo Descendant. We were together two years. It was really fun. It was mainly everyone that was already in the jazz band at school, so it was just a given, getting people together and having a chance to play our own music, the kind of music that we were wanting to play or interested in playing. We played a few venues here and there, which was cool. We even got money from some of the gigs. It was a really fun experience. It's like a jam band where you kind of do whatever and occasionally do a show.
Did you guys ever do any bodies of work? 
We never did any recordings or stuff. I guess it was pretty much just a jam band where we'd get together and learn a few songs. Some of our gigs were at Zing's in downtown Fullerton, but most of our performances we did at the stadium downtown where they do the festival sometimes, which was fun.
Would you say it was more of a band that you had more fun performing with or just fun making sound with?
I think it was a little bit of both. Originally it was just getting together and playing whatever we felt like. Our leader, Joey Arellano, would have songs that he'd find the scores for them on this site called MuseScore and then we learned it from that. Most of the time we didn't even have sheet music, so we just went by ear. We had most of the parts memorized, but I think once we did start performing, it added a new level of entertainment because it is nice when you're standing up on stage and you're getting the crowd wild. You're seeing reactions from them and they're cheering for you or clapping along with the music. We did a Valentine's Day performance and when we were planning, I think it was "I Can't Take My Eyes Off You." We saw this old couple that came to the front of the floor and started dancing together. That was really sweet. Playing together was its own kind of fun, but I think the performance was even more fun in a way.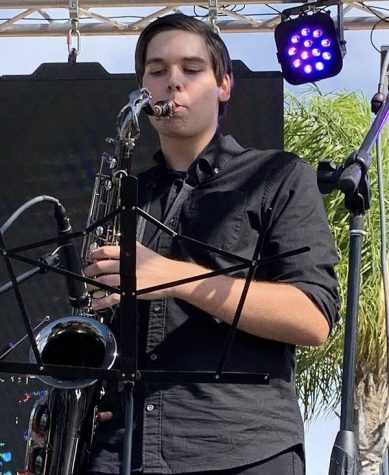 What was working in a band like?
It was very freeform. It was definitely less structured than the school band. We got sidetracked a lot and we just hung out sometimes not even playing, but when we did I think that there was less room for error. I feel like when you're in a school band, you're taught to play the music this way. Only when you don't have that direction, you play how you want to play and play how you think sounds good. When someone would request a song, it wouldn't take us that long to get it down because of the way that we structured most of our songs. We'd have the intro and then the bridge melody and then we'd have most of the middle of the song just soloing. We just do the melody like a couple more times, and then that would pretty much be it.
So it was definitely different than what it was like in the school band. I think it just allowed us to perform music in a way that we weren't used to. At the same time it was a bit more fun because we did get to move around the stage. We got to interact with the audience and it definitely felt like it was more of a personal performance every time. There was a lot more freedom being in Apollo Descendant.
Going on to your personal music tastes. Off the top of your head, what are your top five desert artists? Artists being their whole body of work.
I would probably say A Tribe Called Quest, Crowded House, Green Day, MF DOOM, and Oingo Boingo.
Crowded House is not a name that's not too spoken of, at least from my angle
.
I think they were big in the eighties, more European-centric because they're from New Zealand and Australia.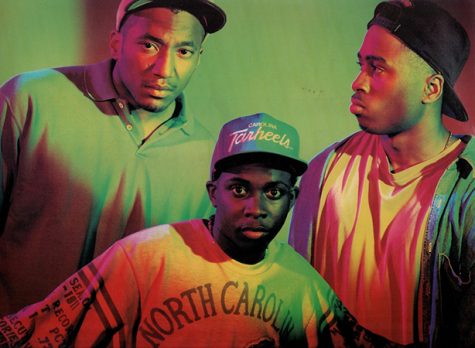 Why them? A lot of other people will know those other names, but what makes Crowded House stand out? 
I've been hooked on them since they came out with an album in 2021. It's called Dreamers are Waiting. My dad found it and then he started playing it in the car and I got hooked from there. I listened to the rest of their discography from their most recent album to their first album. Every time I listen to one of their songs, whichever album, they have this really good vibe. I don't want to say it's Beatles-esque. They're not like your typical eighties rock band. I feel like they have a lot of variety in the sounds that they produce. If you listen to their first album compared to their newest, even though there are a lot of similarities, you can see the growth of the band and how from the beginning to now, they've found different styles that suit the albums that they work on, but at the same time, there's kind of this internal, interconnecting thread, musicality and the vocals. Neil Finn is the main vocalist.
I feel like I like distinct main vocalists in bands like frontman like Danny Elfman. It's funny, one of my favorite songs isn't even from Crowded House, the band, but a solo album that Neil Finn did. That's like one of my favorite songs in general, I think, but definitely of Crowded House. I've always been interested in broadening my music taste. Sometimes I worry that I'm only listening to the same artists. I'm only listening to the ones that I like. I've always listened to Green Day and there comes a point when I want to switch it up. I want something new, so when I found Crowded House, I think it was the perfect time because this was something that I had never heard. I instantly fell in love with them. 
If you had to see one band or artists wiped from the face of the earth, none of their music or cultural influence had ever existed. Who would you choose?
That's a hard one. One band I wish never existed… It's not even a single artist. It's that video, that "Imagine" cover that all those celebrities did at the beginning of quarantine. I wish that never existed. It's… interesting?
Tribe Tracks
The Tribe Tribune asked Troy Trimble's Jazz Ensemble class, "If you could listen to only 5 songs today, what would they be?" Here are a few of their responses.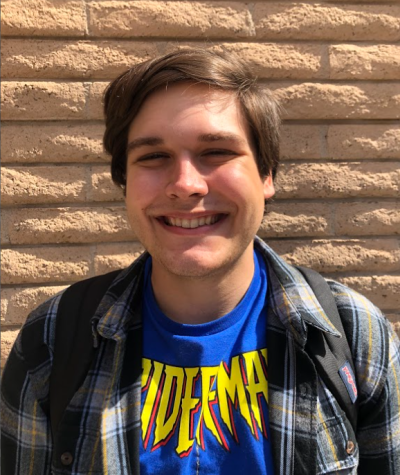 Senior Nate Baesel
Neil Finn's "Driving Me Mad"
Nirvana's "Something in the Way"
A Tribe Called Quest's "Award Tour"
The Smiths' "There is a Light That Never Goes Out"
Green Day's "Whatsername"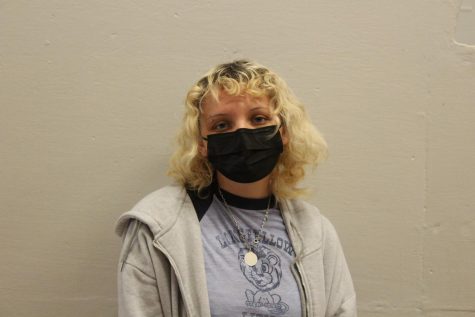 Freshman Bella Emeru
Thundercat's "Chance"
Duster's "Constellations"
Alex G's "Kicker"
Nujabes's "Luv Sic"
DIIV's "Healthy Moon"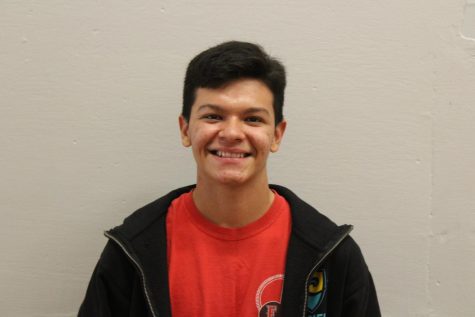 Senior Christopher Rodriguez
Depeche Mode's "Enjoy the Silence"
Pink Floyd's "The Great Gig in the Sky"
Michael Giacchino's "Life's Incredible Again"
Kanye West's "I Wonder"
Tatsuro Yamashita's "Fragile"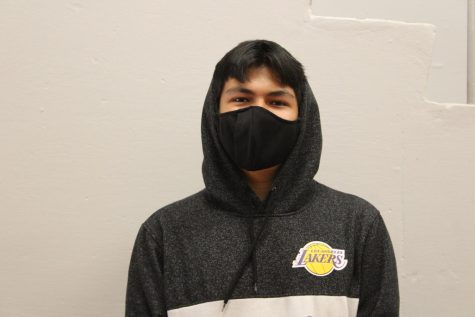 Freshman Sam Snyder
Billy Marchiafava's "Disco Type Beat"
Vance Joy's "Riptide"
Eurythmics's "Sweet Dreams" 
Joji's "Tongue Tied"
Yung Gravy's "Mr. Clean"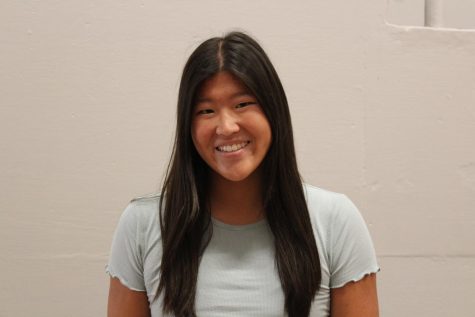 Senior Chelsea Yun
Taylor Swift's "Afterglow"
John Mayer's "New Light"
Silk Sonic's "Smokin' Out the Window"
The Brook & The Bluff's "Halfway Up"
Harvest Music Live, Mariah Adigun's "A Holy Place"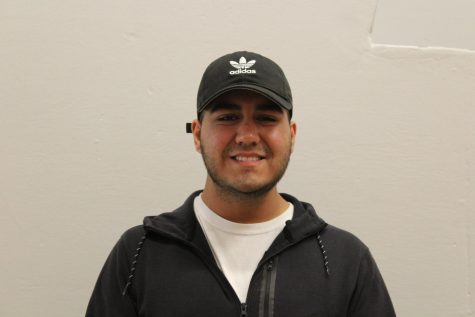 Senior Solomon Sepulveda
Kelvyn Boy's "Down Flat"
Masego and David Morrison's "Yam 2"
Kanye West's "Slow Jamz"
Yola's "Dancing Away in Tears"
Barry White's "Can't Get Enough of Your Love Baby"