'Evermore' concert to showcase past, present, future
Topics ranging from sexual abuse to 9/11 to the Russian Revolution will be showcased April 22-23 at the Fullerton Dance Department's spring concert "Evermore."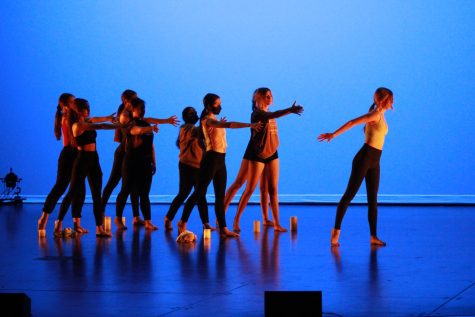 About 200 FUHS dancers from all levels will perform at La Habra High School's Performing Arts Center on Friday and Saturday at 7 p.m. and on Saturday at 2 p.m.
The production will also showcase performances by Nicolas Jr. High and Ladera Vista Jr. High as well as K-8 students who took part in a recent dance clinic hosted by the FUHS Dance Department.
Student choreographers created original pieces for the show's theme "Evermore" by focusing on the past, the present and the future. 
Junior choreographer Amanda White focused on the past through a dance inspired by the Russian Revolution. "The Russian nobility had to flee Russia after the Bolsheviks took over, so the dance is like their celebration of the past Russia, the Russia before the communist regime took over," White said. 
"The musical Anastasia is about the Russian Revolution and the idea of what would happen if one of the Russian nobility was actually still alive," she said. "I saw the musical and then heard the piece of music I'm using. I really loved it and I wanted to choreograph something to it.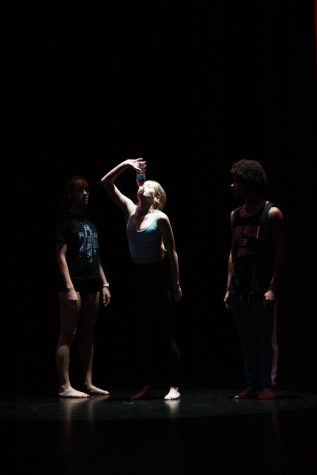 Junior Rynn Wood choreographed a contemporary piece to the song "One Night in New York City" by the Horror Wrist.
"My dance is supposed to bring awareness to rape and sexual harassment," said Wood, whose dance highlights a "present" topic for the concert. "Obviously it's a problem now, and it was a problem in the past," Wood said. "If we don't do something and take larger steps to prevent that kind of abuse, it's going to be an even bigger problem in the future." 
Dance teacher Andrea Oberlander said she had some reservations about a dance showcasing sexual abuse. "I thought, okay, how much of this is Rynn going to show throughout the dance? But once I heard her music and saw her audition, I could see the picture that she was trying to portray. I had confidence that she was going to create something that should be out there and talked about, but not in a way that made people feel super uncomfortable," Oberlander said. 
Sophomore Paloma Dowdle's hip-hop piece is inspired by their favorite Twilight Zone episode and ties it into social media culture.
"Basically it is this society where everyone, when they turn 19, must go through a transformation: you choose what to look like from a whole bunch of models with other benefits," Dowdle explained. "I thought of the fact that social media is messed up. It's all about beauty standards. So the dance is about what if there's a future where everyone is the same because I feel like social media is having us go that route." 
Dowdle said they love choreographing and is especially proud of their piece in the "Evermore" show. "The audience should look out for the end; it is looking so good. It's the best choreography I've ever done and I feel it has a very good twist." 
Tickets are available at https://fuhs.booktix.com/. $10 for general admission and $5 with student ID.