Teens lean on Rose for support
Superviser, poet offers wisdom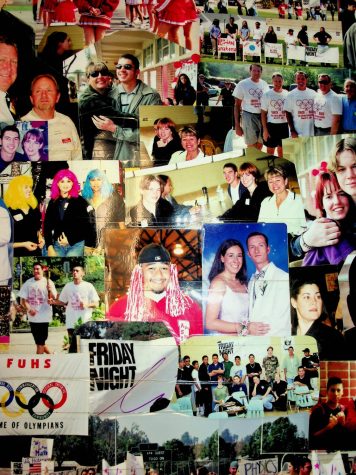 FUHS alum and "honorary grandchild" Martin Miranda credits campus superviser Rose King with helping him survive high school and coming to terms with his own identity. He says her mentoring gave him the courage to start the school's first Gay Straight Alliance club. 
"I was going through a lot as a teenager. As someone who was struggling to come out of the closet, having Rose there to turn to was just a beautiful gift for me," said Miranda in a recent Zoom interview. 
Miranda, who graduated in 2001, was also part of the Friday Night Live Club, which King advised. The club helped empower students to lead bright futures and prepare them for life after high school. 
 "She's just a loving person and I feel like a lot of that rubbed off on me too," Miranda said.
For senior Jayleen Lacuesta, King always welcomes her with a pair of open arms when she needs help. Lacuesta says she would sit in Rose's golf cart eating and discussing any personal issues she was struggling with. 
"I would always go to her and she would always just listen," Lacuesta said. "She would say things like 'Mija, there's nothing to worry about. You are your own person' and 'You do you, don't worry about what they have to say.' My whole high school years, she's just always been a mother to me."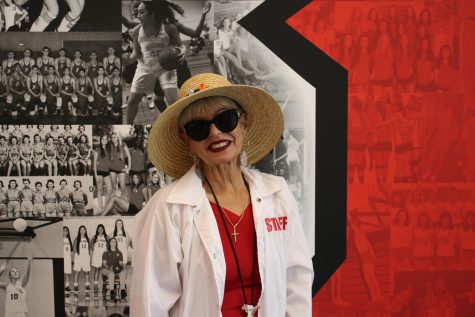 Since 1994, superviser Rose King's welcoming personality has attracted students which have developed into many friendships. 
King is one of 10 children and was born and raised in Los Angeles until age 5 when her family moved to Pico Rivera.
"My dad wanted to make sure that we had the good education. So we bought a house in Pico Rivera," King said. "I started school in Pico Rivera and went to El Rancho High School and graduated from there. I had a partial scholarship to San Diego State, but my mom and dad got pregnant and we couldn't afford for me to go there." 
King attended Rio Hondo Community College and majored in Business and minored in Physical Education. King stayed at an office job for 10 years. She then met her husband and they later had 5 kids. 
All my kids went to La Habra High School. From there, one went to UC Riverside, one went to UC San Bernardino, one went to Cal Poly Pomona, one went to the Fashion Institute of Design and Merchandising, and the other one went into the air force," King said. "All of them graduated with a 3.8 GPA or better. My one that went into the air force was my 4.2 GPA one and I'm always going,'Ooo, you're a doctor.'"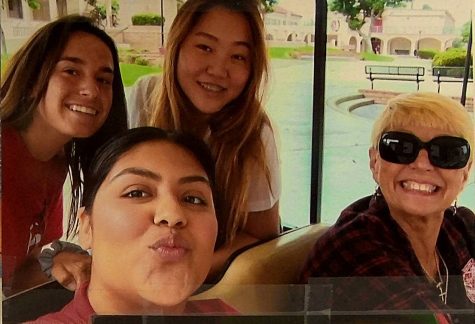 Through her friend Cherry Barber, King was able to get a job as a campus security officer for the Fullerton Union High School District. 
"I took a two hour test so I was able to be a TA in special ed. I did three hours of campus security, and then they made me full-time campus security," King said. "They just felt like, because the kids were always coming to me that I was in an important spot. And even today I still have kids coming to me. I guess I am like their surrogate mom."
At age 16 Rose started to write poetry. 
"I have a lot of spiritual stuff. I started writing my first poetry when I was surfing as a teenager. I'd go on the beach and I'd have a tablet and I would write," King said. "If I didn't fall asleep and take a nap I'd wake up and write poetry." 
King's poetry stems from her love for her family and her love for nature.
"We went to Kauai and I sat on the beach and it just poured out of me," King said.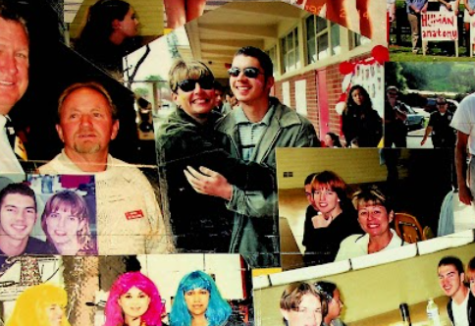 One of King's poems was published in 2005 in the poetry collection "Twilight Musings." Since then, King has been writing a poem for the graduating class every year. She makes copies and passes them out to the seniors. When Martin Miranda graduated she wrote him a poem titled "Martin's Passions."
"He was a student that wasn't sure if he wanted to be gay. He was exploring, trying to find his place in a starch Catholic family. He was living that life kind of in secret because he knew his mom and dad would be upset," King said. "So I called it 'Martin's Passions' and I gave him that for graduation. He cried, and said 'oh my god, Rose, that's so cool, thank you' and I said 'oh mijo, you inspire me. You're like a thousand other teenagers that aren't sure and need to do that, find their way.'"