Leos signs off
Sign language teacher plans retirement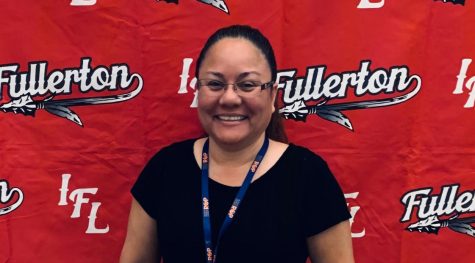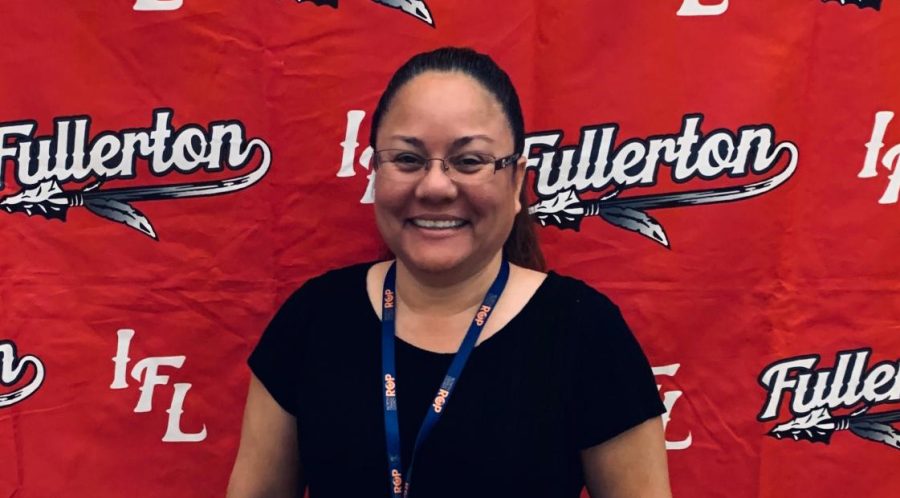 During her interview with the Tribe Tribune, American Sign Language teacher Vivian Leos couldn't help but use her hands. She often signed while she spoke. 
"I don't know because sometimes I don't even know I'm doing it. I did notice that when I start to talk to my kids, when I get mad at them I sign to them," Leos said. "Even my son, he's 26 and he'll just close his eyes and I'm like, oh my gosh, that's what deaf kids do when they're little and they're being defiant." 
After eight years of teaching at Fullerton High School, Leos is ready to retire. 
Before FUHS, Leos worked as a facilitator at the Frito-Lay company in the Cheeto department. She was going to study to be a veterinarian, but instead earned her Liberal Studies and teaching degree and her Associate of Science in Interpreting at Mount San Antonio College.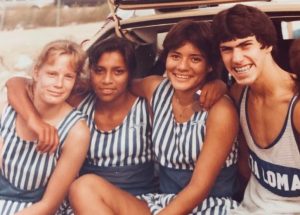 Leos began teaching ASL in 2010 as an Adult Ed ASL teacher. She started teaching at FUHS In 2014. 
"I was actually at three schools. I taught at Sonora, Yorba Linda, and here at Fullerton," Leos said. "That was really intense driving all over the place, going all kinds of crazy. Then I was able to stay here full-time. I loved being at the other schools, they were really great as well, but Fullerton was my favorite." 
After establishing her permanent teaching spot at Fullerton, Leos had to build the ASL program from the ground up. 
"Oh gosh it was really awesome to see that it started first with absolutely nothing here and to see the very first ASL 3 class after two years," Leos said. "We had the ASL 3 class and there were only eight students in the class. That was my smallest ever because after that they just got big, like really big over 30 to 40 students. That very first one though was just very memorable." 
Leos first wanted to take ASL in junior high school but the class was so impacted she did not get a chance to.
"When I went to college at Mount San Antonio College, you have to take a language class so I decided to take ASL and when I did that, I just fell in love with the language," Leos said.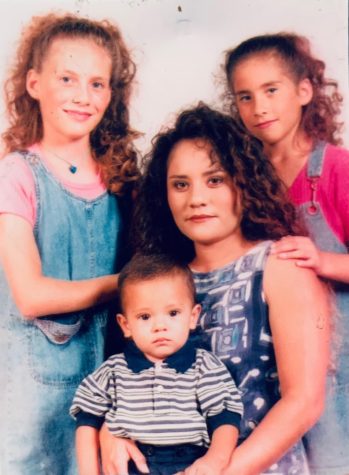 In high school, Leos participated in Chamber Singers Choir, track, cross country and soccer. She even tried out for the cheerleading team. 
"My cross-country coach wasn't happy when I tried out for cheerleading because I wouldn't be able to be in my other sports and be in cheerleading as well," Leos said. "They were all rooting for me not to pass. Unfortunately, I didn't get it, but at least I tried."
Her involvement is now with her students. As an ROP teacher, Leos teaches employability skills that will help students when they want to enter the workforce. During ASL 1 she will teach students how to conduct themselves during an interview. 
"I think we take a lot of that for granted and students really need that," Leos said. "There was one year where we learned how to write a check, because you still got to know how to do that. I know that we're doing away with a lot of the paper, but in some places, you're still writing a check." 
Senior Jacklyn Horwood, who is a teacher's assistant for Leos' second period, was also an ASL student. 
"I think she is not going to hold your hand. That is a big thing that I personally like about teachers. I don't want my teacher to keep reminding me that my grades are down. I want them to say 'hey you need to come to me' and that is very much her thing," Horwood said. "She is very open to helping but you have to ask. She is treating us like young adults instead of treating us like children which I think is actually a good thing especially when you are learning a language."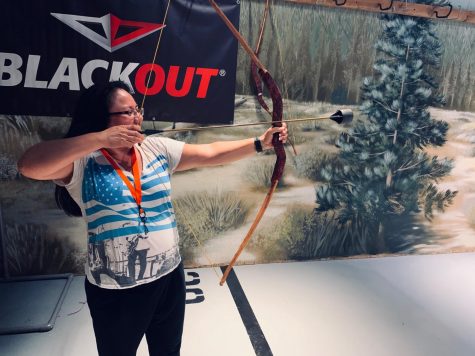 Horwood says that Leos helped her gain confidence. "That's mainly because she directed people to me for help because she knew that I could help others and that made me more confident in helping others," Horwood said.
Current ASL 2 student Sarah Kelekoma credits Leos with her new view on language. 
"I looked at language not negatively but as something that I needed to get out of the way because it was part of my high school credits, but now it is something that I want to do instead of just having to do it," Kelekoma said.
Kelekoma says Leos is there to make sure students are comfortable. 
"There have been numerous times where I have gotten sick or something with my medical condition has acted up and I have emailed her and she has been very compassionate towards me and has really helped me when I was struggling," Kelekoma said. "I think she looks just beyond the classroom to help you succeed."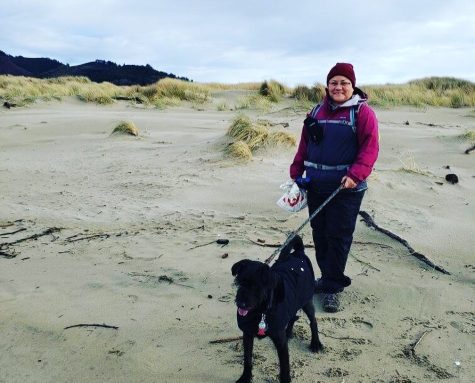 After this year, Leos plans to move to Oregon to live with her daughter and try her hand at some new hobbies.  
"We set up in her garden with all kinds of food. Anything you can eat it's in [my daughter's] yard. All my kids love to go camping and hiking so we'll be going hiking at the beach," Leos said. "There are so many undiscovered places in Oregon to go to. I do want to learn how to fish, so I will be doing that. You can actually make money fishing up in Washington and Oregon depending on what you're trying to catch, so that's really exciting for me." 
Leos doesn't plan on retiring from teaching completely. 
"I probably will get a part-time job just so I'm not completely bored," Leos said. "I am hoping to get something with the deaf and blind school that is up in Washington. I'll be in Oregon, but I'm trying to see if I can do something like that."