Munoz will pursue photography
Class of 2022 IB, Photography Spotlight
IB Diploma candidate and four-year photo student senior Jazmin Munoz is always prepared. 
"I always have everything. I have tissues, I have lotion, I have deodorant, I have gum, I have everything for my group. I'm the one that brings the scissors. No one else has scissors. I do," Munoz said.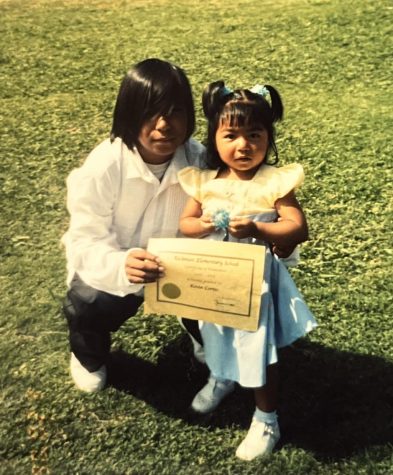 Her preparedness is why friend senior Rodrigo Magallon says she has gained the title of 'mother' in their friend group. 
"She makes sure that everyone is okay. Sometimes when any of us are feeling down or we have missed a few days of school she usually texts us to see if we are okay," Magallon said. "She just wants to make sure we are fine and nothing is going on that is hurting us or our lives."
Senior Alexia Ocampo, who has been friends with Jazmin since elementary school, can rely on Jazmin for anything. 
"When something is wrong she knows everything about every person. She literally keeps lists of people and what their favorite thing is so when it is someone's birthday she knows what to get them," Ocampo said. 
Munoz, who usually has everything planned out, did not see herself doing full IB. 
"I had wanted to drop out of all AP classes except Math and English my sophomore year except my mom didn't let me and since my sister had done full IB I decided 'fine I'm going to do full IB too.''
Although Munoz is one of only eleven IB Diploma candidates, she doesn't see IB as her greatest feat. Her improvement in her photography skills is what stands out. 
"I was looking at some of my old photos and I thought I did so well," Munoz said. "But no no no. I look back on it and ask 'who told me this was good?'"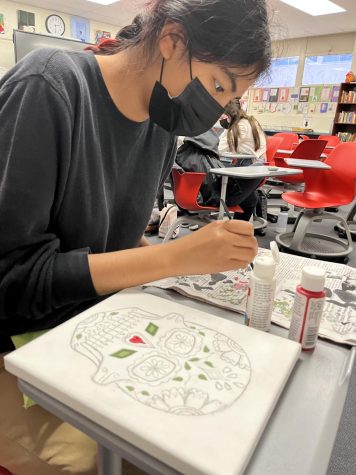 It all started with a school-issued iPad and a couple of willing subjects. 
"In elementary school they gave us iPads to take home. I used to take photos every day on my iPad," Munoz said. "Of animals, of my nieces and nephews. One time I even made a movie trailer of my nephews and niece."    
When thinking of careers, Jazmin was originally going to be a therapist. 
"I was actually initially going to do a psychology major. I was really going to be a therapist but then I was like it is one thing listening to your friend and then listening to a complete stranger," Munoz said. "I don't really have the patience to be a therapist so let me do photography." 
For Munoz, meeting new people is one of the main reasons why she is choosing to pursue photography. 
"I just really want to meet new people as well. I feel like in photography you do meet new people and you learn new things," Munoz said. "You get really proud of yourself when you take a good photo and you see that others enjoy that photo."
Looking back, Munoz would tell her freshmen self two things: "I would say 'dude try talking a bit more' and I would also say 'dude, don't do full IB.'" 
Munoz plans to attend Seattle University in the fall where she will major in Photography. 
Click on the slideshow to view more photos.