Seniors excel in programs
Class of 2022 Program Spotlights
Jacklyn Horwood, American Sign Language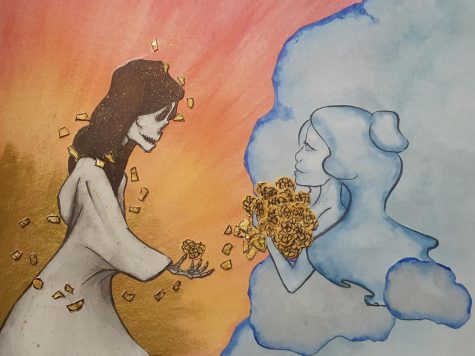 By Laila Diaz
Senior Jacklyn Horwood didn't take American Sign Language just because she found the language intriguing. She took it because it might potentially become a second form of communication for her. 
"I'm actually slowly going deaf in my left ear and it has fallen in my family," Horwood said. "My grandma is hard of hearing and I predict that she will eventually be deaf and that is a potential for me. So I was like 'might as well' and also it's good on a resume. But it's also influenced by something genetic." 
Since freshman year, Jacklyn has been teaching her grandma ASL.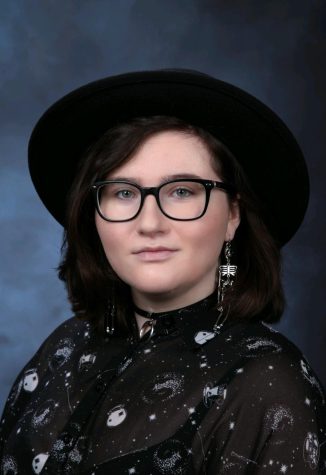 "It's kind of hard for old people," Horwood said. "They start to be in denial at their age and they are resistant." 
Jacklyn has found much success in ASL, receiving student of the month twice, student of the year for ASL 3, and ROP's Career and Technical Education Student Award. 
Jacklyn is currently in AP Art. She specializes in graphite portraits and watercolor illustrations. Another one of Jacklyn's hobbies is writing. 
"I want to publish a book eventually. It's set in a fantasy world. It's a story about a pair of best friends and they started out as kind of enemies and they eventually grew to become familiar with each other. Friendship blossoms out of loneliness and struggles," Horwood said.
Horwood will attend Fullerton College in the fall and plans to get an associate's degree in Accounting and a bachelor's in Statistics. 
Harmony Oberoi, Culinary
Senior Harmony Oberoi says that projects ranging from making special lunches for teachers to mentoring elementary school students have made her four years in the FUHS culinary arts program special.
For a recent cake decorating competition, her three-member team created a multi-tiered cake highlighting the 1970s culture. Each group was assigned a decade (1920s-1990s) and asked to showcase their culinary arts skills by depicting themes from each decade. Built with styrofoam bases, the cakes in the competition were not edible.
"Our first tier was music like The Beatles and Rolling Stones. Our second tier was the war in Vietnam. We put posters and everything and our third tier was a hippie tier. It was a hippie and trippy tier at the same time, so we did a tie-dye tier and we had so many little things on it that represent the hippie era. As our top centerpiece we had a peace sign." 
Oberoi plans to attend Fullerton College for two years and then major in child psychology at UCSD.
"I always find people's problems interesting and how they occur, why it happens, and how to solve them," said Oberoi. "I've always wanted to help kids, too. A lot of problems start as a kid and most kids don't know what to do. They just bury their problems and they don't know how to deal with them."
Darwin Gomez, Auto Body
Click on the slideshow to view more photos
Drake Harris, Baseball, Individual Personality
Click on the slideshow to view more photos
Evan Jacobson, Theater
Click on the slideshow to view more photos
Allen Rivera, Culinary
Click on the slideshow to view more photos
Chris Rodriguez, Music
Click on the slideshow to view more photos
Reporters Madison Dominguez, Valeria Macedonio, Jeremy Maldonado, Ozzy Munoz, Syd Rosas, and Lany Zavala contributed to this story.