Seniors graduate May 31
Class of 2023 Senior Spotlight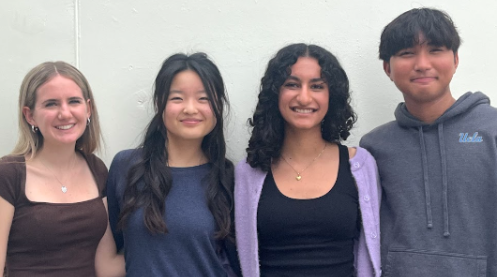 Nic Vo, Co-Valedictorian 
From musicality to academics to sports, senior Nicholas Vo has always been a student of many talents. From the time he learned to play cello in second grade to the time he traveled with a student youth orchestra freshman year, music has always been a big factor in Nic's life. 
"I went on my first tour during winter break of high school 2019. The touring was something we did annually but because of COVID, we couldn't go on two of the tours that we were supposed to go, like Italy," Nic said. 
Although no longer part of the orchestra, he continues to practice through lessons in hopes of being able to play at UCLA where he will be majoring in engineering. 
Nic has managed school with great efficiency all four years of high school, earning the honorary title of Valedictorian for this year's graduating class of 2023. 
"I'm definitely leaning towards talking about my background as a first generation American in my speech. I'd say my parents are a big source of my inspiration in life," Nic said. "As the son of immigrants, you see how hard they work to help achieve a better life for me than they had. So just seeing how far they've come has been a source of inspiration for me." 
Micaela Wendler, Co-Valedictorian
With a passion for the sciences, Micaela Wendler has been an active member of the STEM field. To share this passion and to inspire younger generations to find interest in STEM, Micaela co-founded the FUHS chapter of STEMUp4Youth, a non-profit organization dedicated to bringing fun STEM activities to underserved children, with senior Anusha Puri. 
She has also been an active member of the Assisteens of Fullerton, an auxiliary group involved in philanthropic events in North Orange County with the goal of strengthening the community. As chairwoman, Micaela had the experience of leading, managing, delegating, and facilitating events. 
Micaela has also been part of the girls soccer team at FUHS for all four years in high school, earning Varsity Scholar Athlete of the Year for her continuous dedication and ability to balance academics and athletics while being involved in numerous clubs on campus. 
Micaela will be attending UCSD with a major in general biology. 
Alyson Jeong, Co-Salutatorian
Alyson Jeong has always been an active student on the FUHS campus. From starting off as a member her freshman year to becoming president of the largest club on campus, the National Honor Society, Alyson has always been a hardworking person. 
But beyond being a part of several clubs on campus, during her junior year of high school she decided to create her own club, the PERIOD club. Throughout the past two years of activity, the PERIOD club has successfully made menstrual products easily accessible to students on campus through the addition of product boxes in classrooms. 
Additionally, PERIOD club supported multiple product drives and donations opened to all interested students. Alyson has also served as a peer tutor at the FUHS library for two consecutive years, assisting students in need of help with calculus, algebra, and spanish. 
Alyson Jeong will be attending UCLA with a major in civil engineering.
Anusha Puri, Co-Salutatorian
Throughout her high school career, Anusha has done the most both in and out of school. Being a member of clubs such as STEM Scholars, CHOC Club, National Honor Society for all four years, she's always had a passion for helping others and bettering our community which led to her co-founding the FUHS chapter of STEMUp4Youth with senior Micaela Wendler. 
Beyond academics Anusha was also on the FUHS girls soccer team from freshman to junior year. Outside of school Anusha took part in an internship at the Huntington Medical Research Institute, participated in a Cancer Research Institute Certificate Program at UCI, and even juggled a job at Mathnasium tutoring elementary to middle school children in math while also earning numerous awards for her academic rigor. 
Anusha will be attending UCLA as a biology major. 
Full Diploma International Baccalaureate Recipients 
Seven seniors qualified for the full diploma for the International Baccalaureate program this year by completing the most rigorous coursework the school had to offer. Elizabeth Williams, Alyson Jeong, Nicholas Vo, Isaiah Ervin, Ibrahim Tabbah, Amelie Heying, and Alexis Martinez will be honored to wear special regalia at graduation signifying their hard work. The IB requirements included taking a 7th period Theory of Knowledge class, writing a 4,000 word essay, and finishing off with exams, many of which had both oral and written portions. These students were able to excel academically under the guidance of IB coordinator and history teacher Mark Henderson for his last year at FUHS.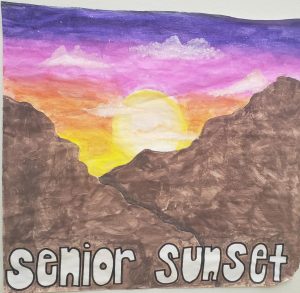 Senior Events:
May 25: Cap and Gown Pickup. 2:30 p.m. to 4 p.m. in the staff cafeteria 
May 26: Senior Sunset. 6:30 p.m. at the stadium 
May 30: Graduation Practice. 8 a.m. in the football field (pickup tickets) + Senior Breakfast at Knotts Berry Farm 
May 31: Graduation. 7 p.m., graduates report to gym at 5:30 p.m., gates open at 6 p.m.
June 1: Diploma pick-up in the College and Career Center 
June 2: Grad Nite at Disneyland. Meet in academic quad at 10 a.m. for check-in and boarding buses
AVID Program helps students achieve their goals
The AVID program has been a beacon to many students, guiding them to the graduation finish line. From unsure freshman to accomplished seniors, AVID students thrived under the instruction of Fullerton's teachers. Many students were only able to realize their full potential through the help of AVID. The program has helped many FUHS students find their path towards success from organizational tools to applying for financial aid. 
Senior AVID student, Jayden Gomez-Villgrana, is one of many who have thrived as a result of the AVID program. Not only has AVID helped her realize her goals, but has also helped her stay focused on those goals and ultimately get accepted into her dream school. Following are a few highlights about one of our many AVID students.