Cole Thompson to attend London fashion school
Senior Cole Thompson has performed since they were 8, starring in Beechwood School productions as the Tin-Man in The Wiz and Lumiere in Beauty and the Beast. Yet, they knew that going into high school, dance would be their pathway.
Thompson earned a spot on the Dance Production team as an incoming freshman and has remained in DP all four years.
"Being able to choreograph different pieces has been transformative for me," Thompson said. "I got to introduce LGBTQ+ culture to our little bubble and be really authentically queer. Freshman year, I had a dance to a mix of RuPaul songs with elements of vogue and waacking. Nobody had seen it before."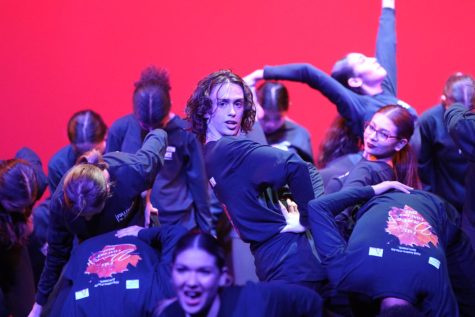 Vogue and waacking are styles of dance originating from the ballroom scene, a predominantly African-American and Latino queer subculture that originated in New York City. Thompson's dance, paying homage to the Harlem ballroom scene, won an award at their freshman year dance banquet, earning them the title of Choreographer of the Year.
"That was super validating for me," Thompson said. "To be celebrated really allowed me to stop hiding that part of myself."
Despite their dance success, Thompson plans to channel their creativity into a career as a fashion designer. Thompson will attend Central Saint Martins, a University of the Arts in London with a six percent acceptance rate.
"I would love to incorporate dance into my fashion shows and runways," Thompson said. "I'd love for it to be more of a true performance rather than people just walking down a runway."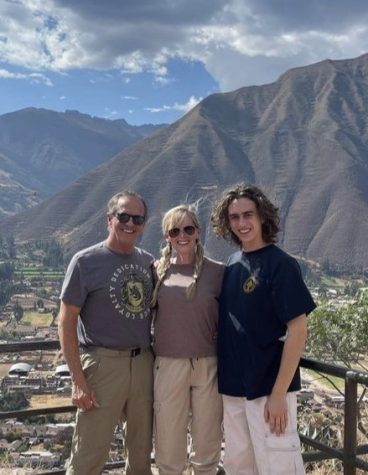 Thompson credits the drag and design community with introducing them to unabashed self-expression in middle school. They have experimented with makeup artistry for fun throughout high school, but plan to incorporate it into their fashion career.
Thompson has also spent much of their high school career traveling, referring to their junior year as their "world tour." They traveled to Canada, Peru, London, Paris, Korea, and more in one year. While in Peru, they spent two weeks in the Amazon feasting on piranha they caught, and removing animal traps to prevent poaching.
Thompson applied only to colleges outside the United States. "I thought that if I want to go into fashion, then I'm going where it's the best. I applied to two schools in London, one in Paris, one in Milan, and one in Tokyo. I got accepted everywhere except for the Tokyo school, probably because I don't speak Japanese."
As a part of their college search process, Thompson took a two-week course at Central Saint Martins.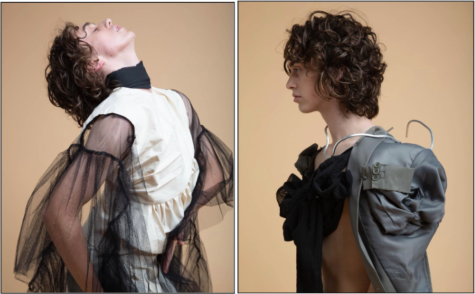 "Saint Martins has been my dream school for four years," Thompson said. "One of my favorite designers, Alexander McQueen, went there. So did John Galliano, Marc Jacobs, and many more icons of the fashion world."
While taking courses on the Saint Martins campus, professors who happened to be on the Board of London Fashion Week took a liking to Thompson.
"They approached me and a girl from Spain named Carmen," Thompson said. "They said, 'Hey, two models just dropped out for a photoshoot. We love you guys, can you fill in?' Of course, I said yes."
After their thrilling experiences at Saint Martins, Thompson began their application. As one of the only students in the FUHS class of 2023 applying internationally, they were on their own for much of the process. Potential Saint Martins students are required to complete two interviews.
Thompson was an exception. They were accepted without the required interviews.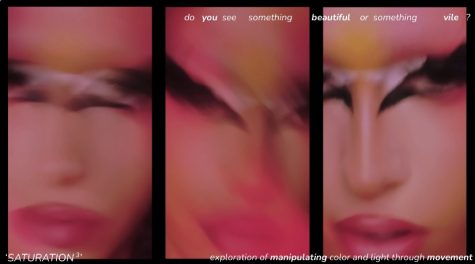 When applying for Saint Martins, students create 25-page design portfolios.
"I worked on my portfolio for about a year and a half," Thompson said. "Of course, they want to see fashion, but I made sure to include my makeup, photography, and photo shoots."
Thompson says their ultimate goal is to be the creative director of a haute couture fashion house.
"I want to eventually build upwards and start my own label," Thompson said. "From there, I want to expand to a makeup brand and open up stores. Honestly, global domination is kind of the goal. I'm not going to put a limit on myself."
Thompson's career goals are not just haute couture and world domination. There's a higher purpose to their vision, too.
"Growing up, I saw nobody else in our bubble like me," Thompson said. "Once I found my identity, I remember thinking, 'If nobody else is going to take that step, I can represent queer kids who feel lost.' I want people in our bubble to see me and say, 'Wow, you're taking up space. You're doing things we never thought we could.'"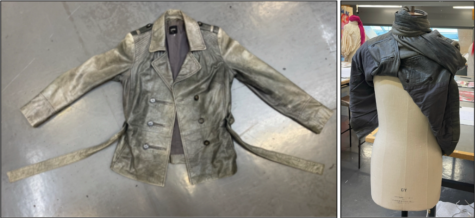 Thompson is happy to say that they have succeeded in these goals.
"I've had so many freshmen tell me how grateful they are to see me living authentically and not caring about other people's opinions," Thompson said. "If I can help someone younger think like that sooner, that is what needs to happen. It's really important for me to represent the people here. People need to see queerness in their own space so they see that it's not just them and they're not isolated."