When junior Zach Fany completed his 80-yard run in the game against Sante Fe on Sept. 8, FUHS fans celebrated and dared to hope it was a sign that the Tribe would have a strong football season. Of course their 1-4 Freeway League finish isn't how the Indians hoped to end things, but in many ways their season was a lot stronger than their record shows.
Most notable was the string of heartbreaking close games including the 35-34 loss against Troy, the 28-27 loss against Sunny Hills and the 43-36 loss against Sonora. A field goal here or a touchdown there could have flipped the standings in Fullerton's favor. Even the one Freeway League win came down to a one-point margin in the Oct. 27 Homecoming 22-21 win against Buena Park.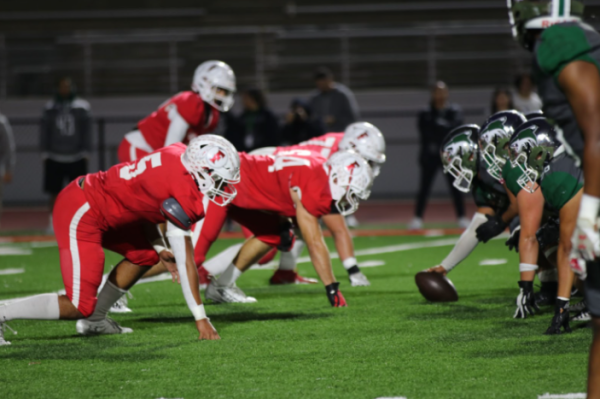 Instead of asking why Fullerton lost its close games, let's ask why they almost beat Troy, Sunny Hills and Sonora. The answer, in part, is because eight FUHS baseball players—known as the Crazy Eight—decided it would be fun to take a break from the baseball diamond and walk across Lemon Street to the football stadium.
The idea for the baseball players to join football started at home plate. After practices, baseball coach Shaun Hill allows players to toss around a football on the baseball field. Hill said this is where the idea of playing football started.
Hill suggested that junior Malachi Meni try football because he thought he could be an elite player. Meni shared the idea with teammates senior Niko Mendez and junior Zach Fany. 
Hill said that he encouraged the players to join because he thought that it would be a valuable experience for them. Hill said his own high school baseball coach would not allow him to play football and he didn't want to have his players feel the same way he did.
"You're always concerned with injuries. There are a lot of old school coaches, and all sports vary, where they don't want their kids to play multiple sports," Hill said. "You're definitely concerned for the players. You want them to be healthy. But at the same time, I want kids to be able to play multiple sports at the same time and have fun with it."
Senior quarterback Ryan Reger, who was No. 2 in the Freeway League in passing yards with 1,728, said that the baseball players' willingness to learn and their coachability, despite their inexperience, was a key factor in their integration to football culture. The Crazy Eight learned quickly.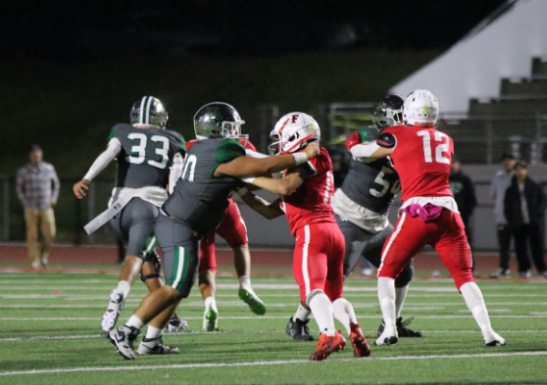 It's not a stretch to say that baseball players helped make the Tribe more competitive in close games. For example, in baseball Fany was the league's top sophomore last year in on-base percentage at .426 and had 7 stolen bases. And the FUHS football team certainly took advantage of all that speed.
This year three of the top 10 players in receiving yards stats were Fullerton players. Fany was No. 8 with 339 receiving yards, Ben Chacon was No. 9 with 284 and Meni was No. 10 with 256 receiving yards. Add these numbers to running back Deshawn Cobbs' 783 rushing yards (No. 3 in the Freeway League) and the Tribe was very competitive.
Another fast runner on the baseball team is Niko Mendez who hit .408 last year and finished with a .459 on-base percentage. Unfortunately, Mendez, a wide receiver, tore his ACL during football season and will miss his senior-year baseball season. Mendez said he does not regret his choice to join football, and he has been grateful for the experiences.
"I'm not trying to live in a bubble, under a rock, and not experience things," Mendez said. "I know a lot of people are scared of the world, and scared of certain things, but what do you get out of being scared all the time? What do you experience in life?"