Teacher of the Year: Maggie Crail
On Feb. 16, FUHS announced art teacher Maggie Crail as the 2017-2018 Teacher of the Year. Crail has been part of the FUHS family since 2000, making this her 18th year as an Indian.
Crail is beloved by both staff and students, and is a teacher who truly cares about her students, which is clearly reflected in her work.
"I love watching people grow and learn and be proud of what they do. It makes me feel good to be a part of that," said Crail.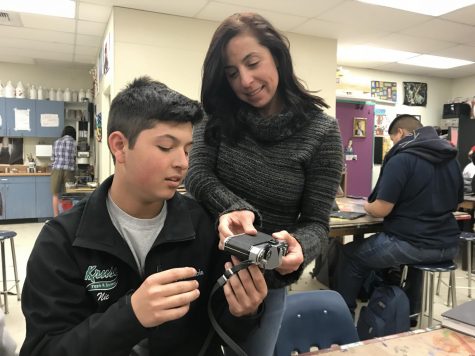 Known for always providing a positive classroom atmosphere, Crail chooses to take a  'hands on' role in the classroom because she loves working with students.
"The students in her classes love her," said theatre teacher Michael Despars. "You can tell they respect her because she shows them mutual respect."
Being awarded for her fantastic ability to work with students, Crail encourages students to always strive for their full potential. On a gratitude poster made by students, Crail is described as "the best teacher ever."
Congratulations, Crail!