New additions to the FUHS electives department
Mrs. Markussen
Following a five year break from teaching to raise her five-year-old daughter and three-year-old son, Mrs. Emily Markussen has filled the newly open role of Speech and Debate coach.
"I've been doing this for a dozen years and this is the most funding I have ever had," Markussen said. "You guys as a school have really supported this program and that is not usual. Typically a lot of support goes to athletic teams and academic teams."
Before becoming a teacher, Markussen was a tour guide at Disneyland.
"I loved it because I had a group of people that I could sit and talk to about things I enjoy talking about," Markussen said. "They were stuck listening to me all day and [teaching] is about the same. I found a job that was just like Disneyland but with a higher pay."
Markussen hopes to have a successful first year with her speech team.
"Beyond simply surviving the year, it is my hope to capture the wisdom of the seniors. We have a very senior heavy team and I want to make sure the things they have worked on for the last four years are not lost when they leave us."
Mr. Yamashita
This year is Eddie Yamashita's first year teaching video production at FUHS.
Yamashita previously worked as a videographer for 13 years doing freelance jobs that included studio work and video editing.
"I was actually working in the industry as a videographer and video editor until a month or two ago and I would do a lot of videography for live concerts and be on stage with the band and get close ups. Those gigs were a lot of work, but they were really fun," Yamashita said. "I shot a reality show on a cruise ship and we went to Jamaica and that was really cool. I also did a gig following a band called Audio Adrenaline and they did a farewell concert in Hawaii and that was amazing."
Yamashita took interest in becoming an educator when he spotted an opening for an ROP teacher position at Fullerton during a search for new jobs. He had previously been a volunteer at his church mentoring teenagers.
"I really enjoyed training people and seeing their excitement for this subject or learning a new skill as they learn more about it. I wanted to try something new," Yamashita said.
He hopes to help students see how working as a videographer can be and decide whether it's something they want to pursue beyond high school.
"More than anything I just want to give students kind of like a taste or a little feel. It's kind of like a sampler at a buffet. They're sampling different things and seeing which one they like," Yamashita said.
Yamashita is excited for this school year and hopes to be an inspiration to his students to pursue a career in video production. He also hopes to become apart of our school's culture and embrace the Tribe Pride.
Mr. Hess
This year the FUHS photography department welcomed Mr. Jason Hess to the team, who previously taught at Edgewood High School for four years before joining Fullerton.
"I enjoy the tradition that the school has. I think what I enjoy most is the gallery, the people I work with, and the appreciation there is for the arts," Hess said. "[My] goals will be to have an impact on the students and the photography/art department."
His relationship with students and faculty members adjusted when he switched schools.
"My other school was small, so I knew everyone. Fullerton is a big school and I started late, so I don't know any people," Hess said.
Hess enjoys being a teacher because of the environment surrounding it.
"It's fun to be in a learning environment and with a variety of different people," Hess said. "I always liked teaching people, from teaching my brother how to tie his shoe, to coaching soccer for half of my life."
Ms. Breault
A new FUHS addition to the language department, French teacher Ms. Richere Breault, is enjoying her time here.
"I really like the school spirit here on campus," Breault said. "I like the energy of the students and the faculty has been really nice to me. I feel very welcomed."
Breault is excited to bring her own style to the FUHS campus. She teaches French 1 during first period.
"My goals this year are just to successfully prepare the students in my French 1 class to meet the challenges of the level 2 course and, hopefully, to spread some cheer on the campus and do my part to be part of the tribe," Breault said.
Teaching a new language to students is challenging. It takes a teacher that really enjoys what they do in order to inspire students to want to learn.
"I just like helping students," Breault said. "I like helping students gain confidence and showing them that they can learn."
Although Breault loves helping students, becoming a teacher was not always her plan.
"I think teaching chose me," Breault said. "It was an unexpected career path for me, but it has definitely been to my advantage. I find it very rewarding."
Chef Mario Schwarz-Cole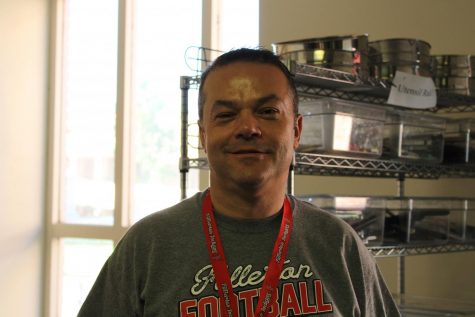 The newest addition to the FUHS Culinary academy is Chef Mario Schwarz-Cole. Although he started out in the competitive culinary world, he experienced being a teacher there.
"I worked at hotels, and when I worked in a hotel and moved up the ranks, everybody who gets hired you train. [You are] pretty much a teacher. You're both a chef, manager and teacher at the same time," Schwarz-Cole said.
For Schwarz-Cole, teaching is about hard work.
"I treat students by their effort. Are you willing to put the effort in? It's a matter of how hard you try, not the outcome."
Mrs. Oberlander
Of the 13 new teachers FUHS hired this year, dance educator Mrs. Oberlander has some of the most experience.
After working at another school for 12 years, she is now part of the Academy of the Arts.  
"I want my dance team classes to be onstage at the end of the year," Oberlander said. "I think that every student that's in a dance class should get the opportunity to perform because that gift of performance is such a unique experience that each student can have."
Mrs. Oberlander explains how the diversity of the FUHS student body is her favorite thing about working here.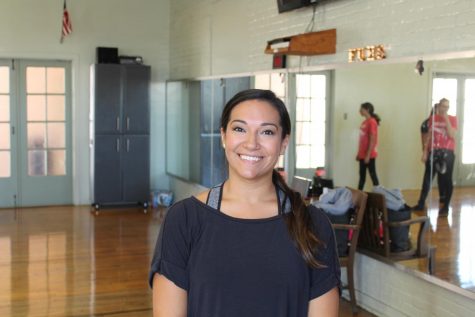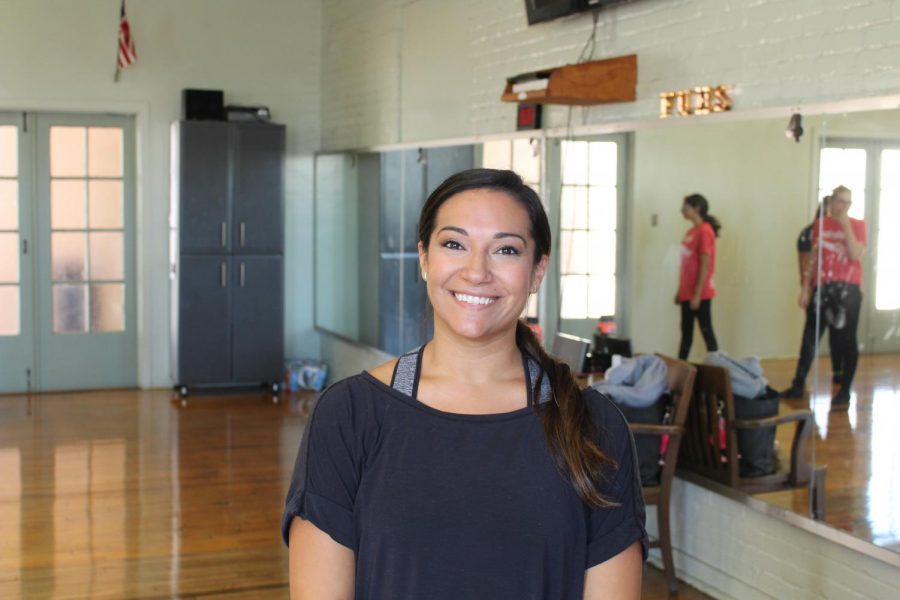 "We have such a diverse culture on campus and I'm really getting to see that within my classes. It's fun and exciting to get to teach so many different types of kids," Oberlander said.
In order to be able to teach such a variety of students she explains how she has to be unique to cater her teaching to a variety of students.
"I like to think outside the box on different ways to connect with [my students] on different techniques."
Even though she's still adjusting to being at a new school, Mrs. Oberlander's passion for dance keeps her optimistic through everything life throws at her.
"Everyday is a learning experience," Mrs. Oberlander said. "I'm lucky to do what I do and I'm excited for it."