Marching band places second in two competitions
The FUHS Marching Band and Pageantry Corps placed second in their division at their first California State Band Championship (CSBC) competition on Oct. 13.
They placed second again on Oct. 27 at their second CSBC competition on Oct. 27. Marching band students are excited for the upcoming season and confident that they will do well in the competitions.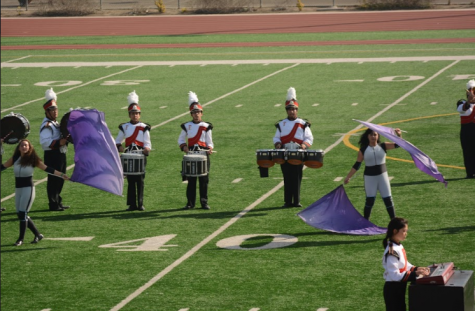 Freshman Jameson Oates enjoys marching band because of the energy that it brings to a room and the people in it.
"When we're performing for other people they seem happier, and they seem more interested in what's going on. I feel really happy to be able to create that energy. It makes me feel like I'm contributing to what's happening around me," Oates said. "All the people and instruments give off a strong vibe kind of like a pride for the school. I think that's why people enjoy it so much."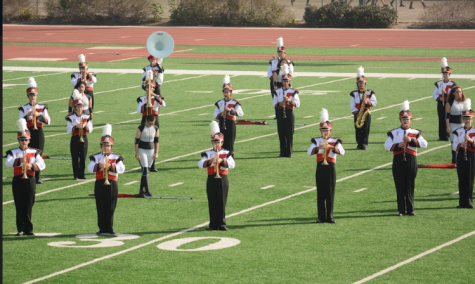 Senior Amy Hatfield believes that the team is especially well-bonded this year.
"This year has been a really good year for bonding," Hatfield said. "We're a lot smaller this year. I think it's easier to make connections when you're a smaller band because you have more time to spend with more people."
Sophomore Elistein Estrada is one of the co-assistant drum majors.
"Mr. Trimble helps us by providing the resources we need, but it's mostly a student-run program," Estrada said. "Our leadership team is luckily pretty strong. I'm part of it as a co-assistant drum major along with Julia Froberg and our drum major Katie Trimble. We all work pretty well together, especially with our captains and sergeants."
Marching band is looking forward to its upcoming performances and competitions. They hope to continue to improve throughout the season.