FUHS gym condemned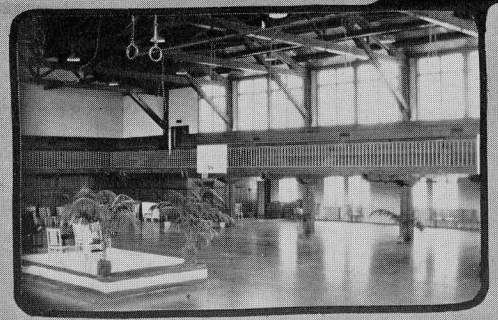 On Wed. Jan. 9th, an inspector from the Division of State Architect, (DSA) which oversees all K-12 schools and community colleges) examined the FUHS gym for an installation of an air conditioning. He instead ended with the verdict that the gym is completely unsafe to be in, let alone play in.
The inspector observed that the upper half of the building is not structurally sound. According to the district, the truss system (the beam structures that help disperse the weight of the roof) has failed.
How did this happen? As seen in the second photo here, our near-century old gym once had two stories. The second story provided extra seating, and spectators could look down on any event in the gym. This is where the name of our student section for basketball originated, coined "The Pit".
Th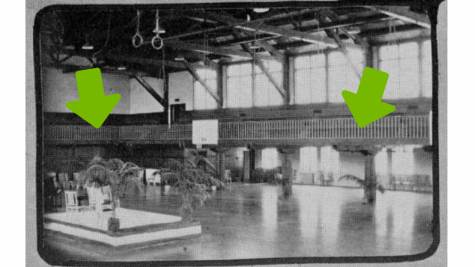 e second story was taken down in the early 1970s; during the deconstruction, the side walls that held the second story and roof were not inspected. This, coupled with the gradual decay of the wooden gym, has led to the current and unsafe state of the gym.
As for now, only administration and custodians are permitted inside. Students are strictly prohibited from entering.

As for basketball, FUHS has signed a contract with Fullerton College to host our home games and use both of their gyms for practice. This throws a wrench in many sports schedules, including girls and boys basketball and wrestling currently, and volleyball who begins preseason training in the spring.
Wrestling will be playing at Troy this week for their home match while locations are still being determined.
Principal Rubio is committed to working with our programs so we can still finish the sports seasons strong.
"The one thing I love about this campus is its beauty, its architecture, its long standing history. To have the possibility of losing a building with such history is very sad, but at the same time, our school has had many reincarnations over it's last 125 years always with the intent of making it better and safer for our students and school community," Rubio said. "I'm looking forward to working with the school district, coaches, staff, students and parents to build a new gym while helping and supporting our programs that are most affected by this."