Faith drives FUHS Wall of Fame recipient Lorenzen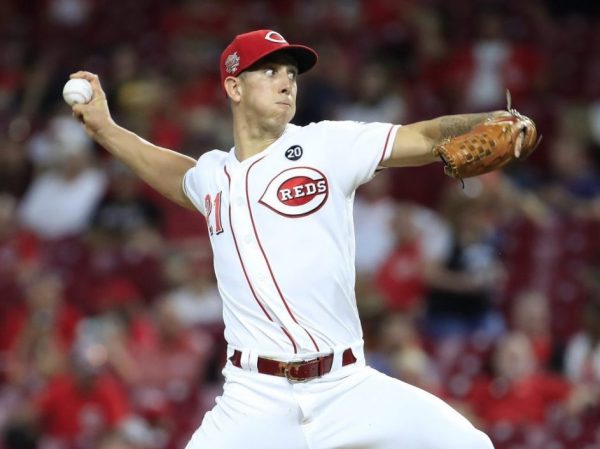 Matthew 5:16 says, "Let your light shine before men, that they may see your good works, and glorify your Father which is in heaven." Fullerton High School alum and professional baseball player Michael Lorenzen lives by this verse.
"It reminds me that God is in control of everything and He's gotta remind us of His specific purpose and plan," Lorenzen said in a recent phone interview with the Tribe Tribune.
Each year people in the community nominate alumni for the Wall of Fame who are worthy of special recognition. Reasons for praise include making significant contributions to the alum's specialized field or providing important community service. This year, Lorenzen was among those selected and will have a plaque with his name displayed in the FUHS front office.
Lorenzen graduated in 2010 and pitched and played outfield for Cal State Fullerton before the Cincinnati Reds drafted him in 2015.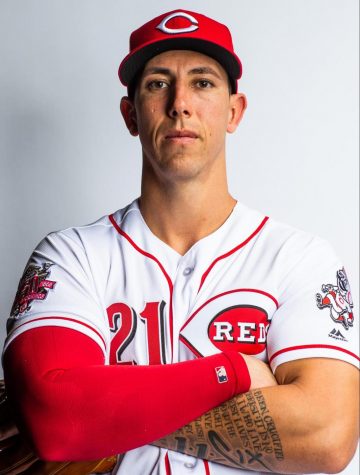 Since then, Lorenzen has hit 7 home runs and pitched over 400 innings.   
On Sept. 4, Lorenzen made history as the second professional baseball player to play in the outfield, hit a home run, and pitch for a win in the same game. The only other player with that stat was Babe Ruth in 1921.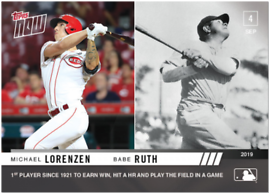 One day later, Lorenzen achieved another record when he became the first pitcher since 1936 to start as a position player the day following a pitching win. 
Lorenzen attributes his success to faith and hard work. On the night of his high school homecoming, Lorenzen heard a man preaching about God. He says he immediately knew he needed to turn his life around and give it to God. 
"When I first came to the Lord, I really didn't know much about faith," Lorenzen said. "I couldn't tell you anything about the Bible, other than that Jesus died for my sins and He was resurrected. He's God and I chose Him."
Lorenzen says his image in the public eye as a successful baseball player hasn't affected his faith.
"In the Bible, it's what we are called to do," Lorenzen said. "It says to be transformed, not conformed to the world. It's not just about me, it's about love. Something a lot bigger."