Boys soccer team plays for first place Jan. 31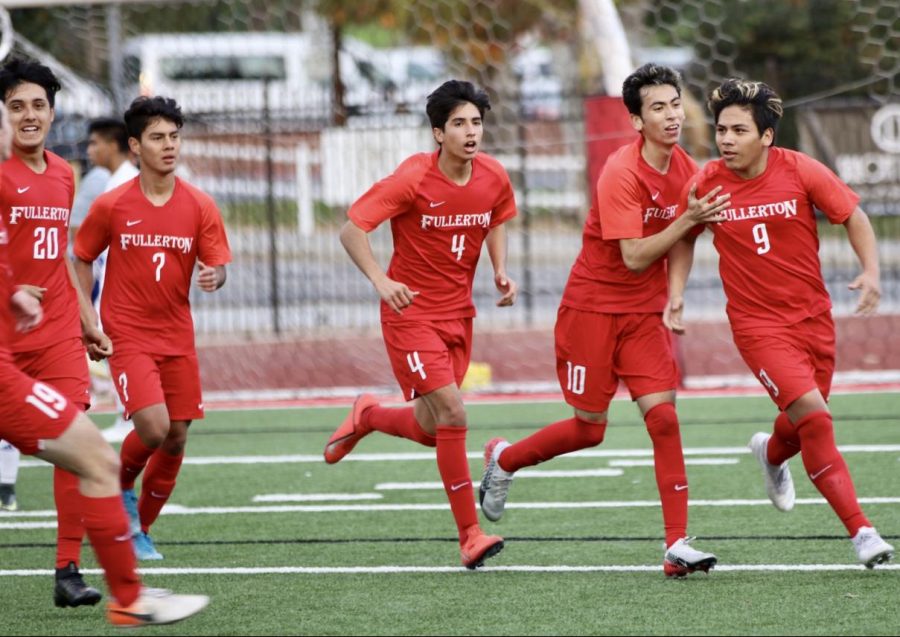 Jose Perez, Photo Editor
January 30, 2020
Sole possession of first place is at stake Friday as the boys soccer team (6-2-0) travels to Sunny Hills (6-2-2) in a Freeway League showdown at 3 p.m. The Lancers must win by 2 goals to secure first place.
Despite their first place standing, the Indians have lost both games to Sonora (3-5-0), including a 1-0 loss on Wednesday. The Raiders also had a 2-1 win against the Indians on Jan. 10. Sonora is in last place, but is the only team to beat Fullerton—twice.
Sonora's record, along with Troy's (3-5-0), La Habra's (4-3-1), and Buena Park's (2-5-1) records, means there will be tough battles for third place as the teams close out league play next week.
The Indians are led by three senior captains: Yahir Garcia, Diego Ruiz and Aaron Zarate. Garcia controls the defensive line. Ruiz and Zarate both play middle and help voice the strikers and midfielders. 
The team captains said they refocused their training efforts after the Sonora loss. They realized that they shouldn't have had the mindset of an easy win.
The team is comprised of mostly seniors with only five juniors. Seniors Joseph Espinoza, Joshua Espinoza, and Aaron Zarate plan to play at Fullerton College next year, after being recruited by the Hornets.
Senior Ivan Perez played his first game against Troy on Jan. 22 after being out for three months due to an injury at practice which caused him to tear his meniscus. "It felt good being able to play on the field again with the team for our last year of high school," said Perez, who also plans to play for the Hornets next year.