February Briefly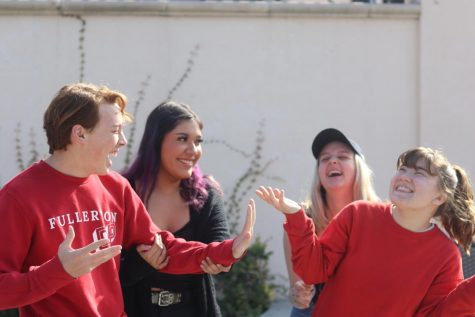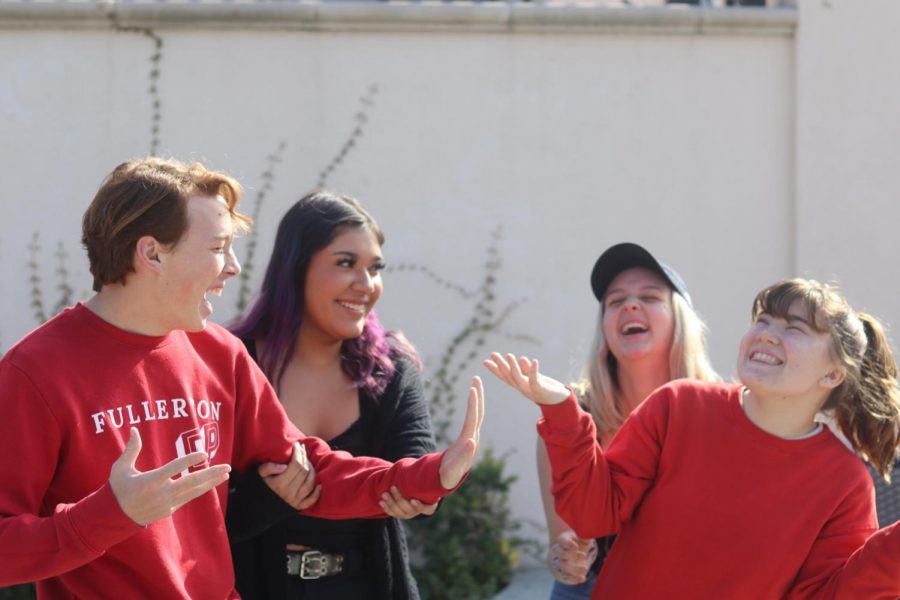 ComedySportz
The FUHS ComedySportz team will host a Valentine's Day themed match today at 6 p.m. in the Little Theatre against Santa Fe High School. Tickets will be sold for $5 outside the theatre.
Brand new ComedySportz members have completed their training and are now able to play, with two newcomers in each half of the match.
Speech and Debate
Just a few days after the FUHS speech and debate team returned from competing at Stanford University, the team competed again at California Lutheran University this past weekend.
In Original Oratory, senior Jamie Ma won first. In Informative Speaking, Ma placed third and junior Gabrielle Platon first. In Program Oral Interpretation, Platon won first and freshman Amelie Heying placed second. Sophomores Rochelle Tran and Alexia Estrada placed third in Duo Interpretation.
The team now focuses on qualifying for the state championships held in Union City in April.
EarthWise
The EarthWise club's mission is to combat climate change and promote environmental sustainability in the Fullerton community.
The club, looking to recruit new members, will meet at lunch on Feb. 25 in Room 239 to discuss two upcoming projects: a recycling drive and an Arbor Day tree planting.
EarthWise hopes to encourage students to convert to eco-friendly and cost-friendly alternatives in their daily lives.
In the club's welcome presentation, they provide ideas for inexpensive sustainability, like using LED light bulbs, eating less meat, and using reef-safe sunscreen.
Gymnasium construction
Starting March 2, all student and faculty parking in the stadium lot will be closed due to gym construction. Students with parking permits can park in the lot at the farm on the corner of Berkeley and Lemon or the non-staff spaces in the Lemon lot.
Construction for the new gymnasium will begin March 2, four weeks after the Feb. 11 groundbreaking ceremony.
To remedy the displacement of stadium parking, the school has restriped the parking lot at the farm with 55 new spaces and six new handicap spaces. Students with permits should begin relocating their cars to the farm lot or Lemon lot as soon as possible.
ASB Applications
The last day to submit ASB applications for the 2020-2021 school year will be March 2. Mr. Weinrich and Ms. Ortiz will accept applications in the front office and Mr. Shanebeck will accept applications in Room 67.
Club updates
Officers of old and new clubs participated in a middle-of-the-year Club Rush at lunch on Feb. 14.
Clubs in attendance included GSA, CHOC, Link Crew, ASL, Be The Impact and Jesus Club.
GSA will meet Feb. 21 at lunch in Room 146 to talk about issues plaguing the LGBTQ+ community.
CHOC will assemble care packages for patients at the Children's Hospital of Orange County at lunch on March 11 in Room 153.
Members of ASL club are meeting in Room 228 at lunch on Feb. 25 to learn holiday-related signs. They will also be playing related games.
Be The Impact will hold their third meeting Feb. 24 at lunch in Room 61.
Jesus Club meets every Tuesday at lunch in Room 35 to devote time to God during school.
The advisers of Link Crew will be asking teachers to recommend responsible students to be mentors for incoming freshmen. Recommended students will attend three training courses during the months of May and June. Next school year, the chosen students will act as ambassadors to freshmen.