Triple Threat performer's risks pay off
Castiglione plans to major in musical theatre
Sydney Castiglione is a fearless performer.
"Acting is about taking risks and Sydney is one of the biggest risk takers I have ever encountered as a director," said FUHS theatre teacher Michael Despars. "Taking risks is something you cannot teach. Sydney just has it."
Sydney showed her willingness to try unique approaches to theatre her freshman year when she was cast in Women of Lockerbie, a play about a plane crash's aftermath.
Despars, who was directing the play, asked the cast during rehearsal to act out what they thought their characters would have done right after the crash.
"One of the lines I had in that scene was something about the rose bushes being on fire, so my first instinct was to blow out the fire on the bush," Sydney said. "After we finished that scene, [Despars] stopped rehearsal to point it out and couldn't stop laughing about it. But he did say it was a very good risk and called me 'Rosebud'."
Despars says "the rosebud moment" is one he will never forget.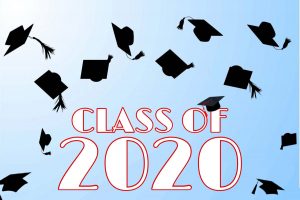 "I could not believe that her instinct was to blow the fire out," Despars said. "Sydney thinks beyond the obvious and this is a big reason she has been so successful as an artist at FUHS."
Whether it's acting, singing, dancing or designing make-up for a show, Sydney Castiglione commits herself entirely to the performing arts.
FUHS dance instructor Andrea Oberlander says she's impressed with Sydney's versatility.
"Sydney is a one of a kind performer, not only in dance, but in whatever role she is given to play in theatre," Oberlander said. "I have been so impressed by her ability to transform herself into the different characters she is asked to become."
Sydney was slated to choreograph a dance for the song "I Hope I Get It" from A Chorus Line for the spring dance concert.
"I was so excited to see this dance come to life on stage," Oberlander said. "I know Sydney will go far in her career and I am excited to follow what she does."
Sydney will major in musical theatre at Drake University in Des Moines, Iowa next year. Sydney's voice teacher Melissa Lyons Caldretti said that going into her college auditions, Sydney had an advantage of knowing so much about Broadway.
"She has her finger on the pulse of the current musical theater world," Caldretti said. "She knows everything that is going on on Broadway and all the people who are in it and what's auditioning and what's opening."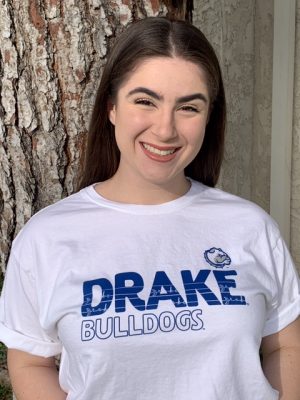 Caldretti says that Sydney's strength is committing herself completely to the acting portion of singing a song.
"It doesn't matter if I'm the only person in the room. She can click into her character and give everything she has to that character within the song," Caldretti said. "Most of my students at the high school level are a little too self-conscious for that but not Sydney."
Last year Sydney wanted to work on singing a song called "Circus" about a female serial killer. Caldretti was reluctant at first: "Why do we have to do this song?"
"But Sydney was so persistent with it, and she created an entire scene around it," Caldretti said. "It was better every time and she made it grow on me. It's her commitment to the character in the song that other people would never be able to pull off at her age."
In this year's FUHS production Girl in the White Pinafore, Sydney met the challenge of portraying a character who suffered from a stroke.
"It took me awhile to finally find where she sat in my body and in my voice," said Sydney, whose grandmother suffered the same type of stroke as the character she played.
"I was able to recall some of the ways in which [my grandmother] moved and spoke and was able to put that into my performance," she said.
Several audience members approached Sydney after the show to thank her for the respectful yet realistic portrayal.
"I think allowing myself to be so vulnerable and open about my grandmother onstage was a performance risk that really paid off," she said.
Although Sydney takes her craft seriously, she knows not to take herself too seriously.
Sophomore Emma Hill remembers one rehearsal for Girl in the White Pinafore when Sydney enjoyed taking time for a good laugh.
"We were doing one of our mother-daughter scenes together. In this scene, she is yelling at me and I am trying to argue with her. In the middle of Sydney yelling, a huge wad of spit flies right at my face!" Hill said. "Right after that, we made eye contact and cackled. Of course, everyone else was confused, but we were sitting down because our stomachs hurt from laughing."
Click on the slideshow below to see more photos of Sydney.