Great picks for small screens
It's October. There's nothing new. I'm pretty sure I've finished Netflix. Theaters might be "open," but until the pandemic is over, maybe it's best we embrace home entertainment. 
Yeah, there's a trailer for Season 2 of The Mandalorian, but why do I have to wait until the end of the month for the show? Ugh. 
That's probably how we're all feeling right now. Remember when the district said we'd be back after spring break? Ha ha, that's funny. Those were the DAYS. Now we're going back at the beginning of November … What on earth is going on?
If you're like me, you probably spent most of this quarantine binge watching all your favorite shows and movies. It's been a while since we all had time to do that, but a lot of us have literally run out of things to watch. 
If you're in need of new things to watch in your last few weeks of freedom, here's some of my personal favorite movies and shows that I've binged. 
Knives Out
(2019)
Rian Johnson may be despised by Star Wars fans around the world for making The Last Jedi, but Knives Out may be able to cool some of that anger because it's some of Johnson's best work. 
Knives Out is a whodunnit about who killed Harlan Thrombey, a writer of mystery novels. A detective must use his skills to deduct who the killer is from Harlan's dysfunctional family, all of whom had reasons to kill their father. With excellent performances from Ana de Armas, Chris Evans and Daniel Craig, the twists, turns, and stunning story decisions in Knives Out are sure to excite any viewer. 
Knives Out is available to watch on Amazon Prime Video. Runtime: 2h 10m. Rating: PG-13. 
Hunt for the Wilderpeople
(2016)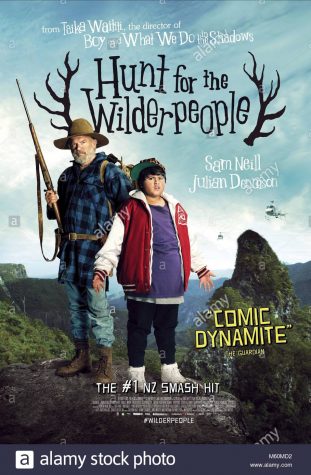 Taika Waititi is best known for his recent works of Thor: Ragnarok and Jojo Rabbit, but Hunt for the Wilderpeople is on par with both of those. Waititi is known for his distinctive style of movie-making, and this film reflects that mix of hilariousness and heart.
Starring Julian Dennison and Sam Neill, Hunt for the Wilderpeople is about a foster boy named Ricky Baker (Dennison) and his reluctant foster father Hector (Neill) being framed for the death of his foster mother. To avoid arrest and avoid Ricky having to go back into the foster system, the two embark on an adventure through the wilderness of New Zealand. 
In normal Waititi style, the film is exceptionally funny, cracking jokes through most of the runtime. But where the film shines is seeing Ricky and Hector grow closer together though their adventures. It's amazing to see how well Waititi balances comedy and emotion. 
Hunt for the Wilderpeople is available to rent on Amazon Prime Video for $3.99. Runtime: 1h 41m. Rating: PG-13. 
Inception
(2010)
Christopher Nolan is known for making incredible yet confusing movies, and Inception lives by that principle. Be warned—it may take multiple viewings to really understand what exactly is happening in this movie. 
But why wouldn't you want to watch this movie again? Inception is about a man named Dom Cobb (Leonardo Decaprio) assembling a crew to plant an idea in a man's head through his dreams that will dissolve a powerful business empire. During this, Cobb must also deal with the depression from his wife's death, while trying to return to his children.
The concepts are pretty confusing, but with a few YouTube videos and a rewatch of the film, I was able to understand most of what was going on. The film features impressive visuals and a killer score by Hans Zimmer. 
Though it can be confusing, Inception works to amaze viewers through not only its amazing action and visual sequences, but also through its character study into the mind of a broken man. 
Inception is available to watch on Amazon Prime Video. Runtime: 2h 42m. Rating: PG-13. 
Ford v Ferrari
(2019)
Lots of people in the world love cars. Lots of people in this world love Matt Damon. And lots of people in this world love Christian Bale. Put them all in one movie—what's not to love?
Ford v Ferrari is about car designer and builder Carrol Shelby (Damon) and race car driver Ken Miles (Bale) teaming up with car manufacturing company Ford to dethrone Ferrari at the Le Mans 24-hour racing competition in 1966. 
The film is a lot less about racing and more about the friendship between Shelby and Miles, and how dedicated they are to their craft. Watching them work together and become friends, as well as watching Miles attempt to balance his family life with racing, makes a truly wonderful film. 
Ford v. Ferrari is available to rent on Amazon Prime Video for $3.99. Runtime 2h 33m. Rating: PG-13. 
Lord of the Rings
T
rilogy (2001-2003)
What can I say about these movies that hasn't already been said? The Lord of the Rings trilogy is honestly one of the best movie series ever made, and critics have agreed, with all three films winning multiple Academy Awards.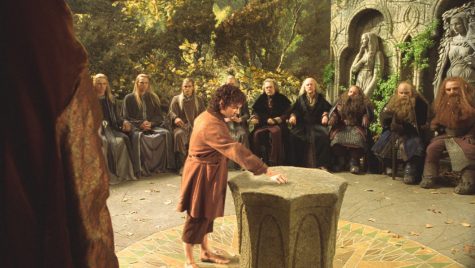 An adaptation of the books written by J.R.R Tolkein, the Lord of the Rings trilogy is about a quest undertaken by a hobbit named Frodo Baggins, to destroy an object of immense power, the One Ring of the dark lord Sauron. Frodo must make a long and perilous journey across Middle-Earth to destroy the Ring, accompanied by a Fellowship of men, elves, dwarves, and other hobbits.
There's just so much to say about these movies, and I have so little room to talk about them. The action and visuals are amazing—the early 2000s CGI still holds up pretty well—and the relationships between characters are beautiful. I rewatched these movies back in April after not watching them for about 7 years, and I cried. A lot. These films are nothing short of incredible. 
If you've got a lot of extra time on your hands, consider watching the extended versions of the films. The extended editions have extra scenes, which bumps the runtime to a whopping 11 hours and 36 minutes. That may seem daunting, but it's definitely worth it. 
The Fellowship of the Ring, The Two Towers, and The Return of the King are available to rent on Amazon Prime Video for $3.99 each. Runtime for all three films: 9h 3m. Ratings: PG-13. 
The Dark Knight
Trilogy (2005-2012)
You really thought I'd make it through this list without mentioning a superhero movie? You wish. If there's one set of superhero movies everyone should watch, it's the Dark Knight Trilogy. 
Consisting of three films—Batman Begins, The Dark Knight, and The Dark Knight Rises— this trilogy offers a more realistic, grounded take on the most popular superhero ever, Batman. Each part of Batman—the Batcave, the Batsuit, the Batmobile—has a realistic explanation. 
There are two things that put this trilogy above all other superhero movies: villains and story. There is no superhero movie villain who can rival Heath Ledger's Joker, who gives an iconic, mesmerizing performance as an "agent of chaos." Winning a posthumous Best Supporting Actor Oscar for his work, Ledger's performance as the Joker is thrilling, from his insane appearance to his chilling laughter. The performances of Liam Neeson and Tom Hardy as Ra's al Ghul and Bane are also commendable, particularly Hardy's, who brings an iconic voice and remarkable personality to Bane.  
The story following Batman across the three films is also part of what makes this trilogy so good. Bruce Wayne (Christian Bale) learns to control fear, to become fear, to bring his city back from the depths of evil and corruption. It's really interesting to see Nolan's take on Batman's journey, seeing him begin, fall, and rise again. 
This trilogy breaks the formula of modern superhero movies by situating themselves less as superhero movies and more as crime dramas. The way these films are made is incredible and anyone will enjoy seeing the amazing take on Batman's world that this trilogy depicts.
Batman Begins, The Dark Knight, and The Dark Knight Rises are available to rent on Amazon Prime Video for $3.99 each. Runtime for all three films: 7h 36m. Ratings: PG-13
Sherlock
(2010)
Benedict Cumberbatch may be known nowadays for his portrayal of Doctor Stephen Strange in the Marvel Cinematic Universe, but his other well-known role is that of Sherlock Holmes in this killer BBC TV series. 
Sherlock adapts the original novels by Sir Arthur Conan Doyle into a present-day crime drama, setting the traditional Victorian-era Sherlock Holmes stories in modern England. Sherlock Holmes and John Watson (Martin Freeman) solve crimes together, based on whether or not Sherlock wants to, and if his brother Mycroft (Matt Gattis) wants him to.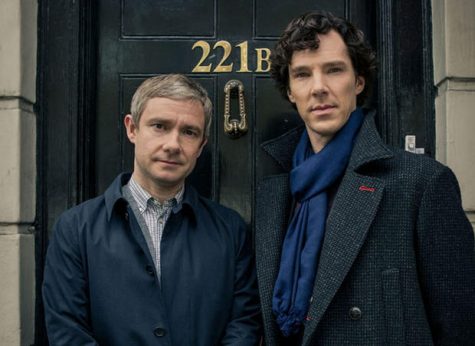 The best parts of this show are the fun interactions between characters, which are very fast, sarcastic, and incredibly smart. Sherlock is incredibly creative when insulting people, but also incredibly calculating when battling in wits against criminals, especially his arch-nemesis Jim Moriarty (Andrew Scott), who is a highlight of the show. 
Though it may be hard to understand or keep up with Sherlock, the show still is an amazing highlight of television. The mysteries of this show will keep viewers on the edge of their seats for whole episodes at a time. 
Oh, and turn subtitles on. You'll need them. British people are harder to understand than you think. 
Sherlock is available to stream on Netflix. Rating: TV-14
Over the Garden Wall
(2014)
Over the Garden Wall may be the most criminally underrated show I've ever seen. It's a simple ten-episode miniseries that explores two brothers, Wirt (Elijah Wood) and Greg (Collin Dean) trying to find their way home in a deep forest. The preface is simple enough, but it gets pretty dark later on.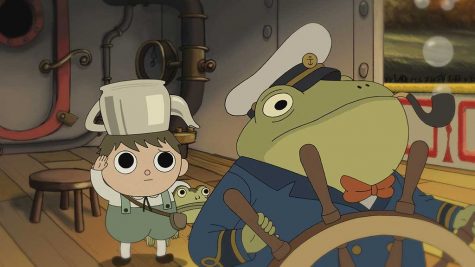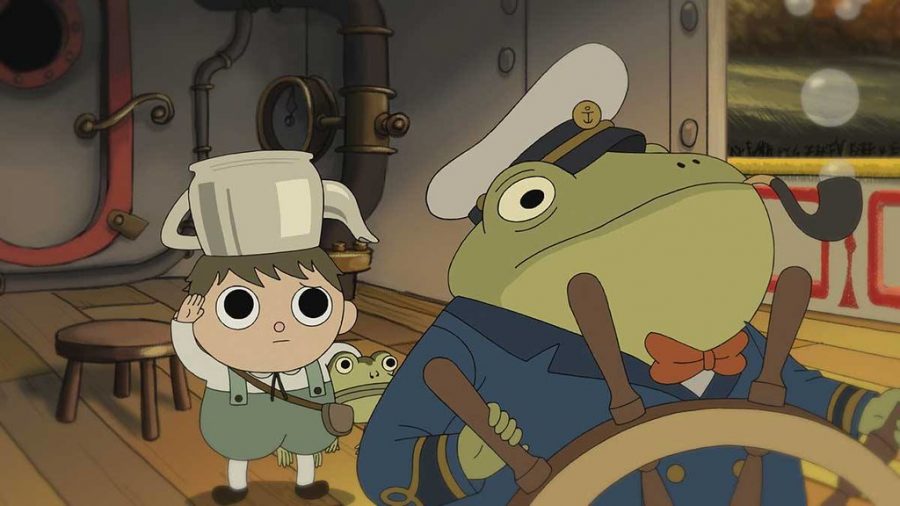 That being said, the show is heartwarmingly adorable. Greg's constant happiness and carefree attitude provide balance to Wirt's constant anxiety, and Wirt injects a good amount of humor into the show. Their interactions are what makes the show so good. 
This one's a lot easier to watch, as it only has ten episodes which are each only about 10 minutes long, but I recommend you view it during the months of October or November to fully enjoy the Halloween and fall motifs.  because the show has a fall/Halloween vibe to it. If you're going to watch any of my recommendations, please watch this one – it's one of the best TV shows I've ever had the pleasure of viewing. 
Over the Garden Wall is available to stream on Hulu, and is also avaible to rent on Amazon Prime Video for $6.99. Rating: TV PG