Davis brings winning spirit to FUHS baseball team
He was an All-League pitcher in high school.
He was an All-American in college.
He was drafted by the Seattle Mariners.
In other words, Fullerton's new head baseball coach Kyle Davis knows what it means to win. And his plan is to bring that winning attitude to the FUHS team this year.
Davis grew up in Garden Grove where he pitched for Pacifica High School.
"I pitched, I played third base, some first base," Davis said. "I usually would pitch and catch every other game, alternating between the two."
Davis worked hard. While some of his teammates were being looked at by top schools in their sophomore and junior years, Davis wasn't noticed right away.
"I didn't get scouted early on in high school, so I was always worried," Davis said. "I just kind of put my head down, worked and grinded, and I knew my time was coming.
His hard work paid off and he was offered a full scholarship to USC.
Davis says that playing Division I baseball is like a full-time job.
"In high school baseball, you go to class all day long, then you practice at the end of the day," Davis said. "In college ball, you're at the field five, six, seven hours of the day, you work, you train, you go to the field more than you go to class."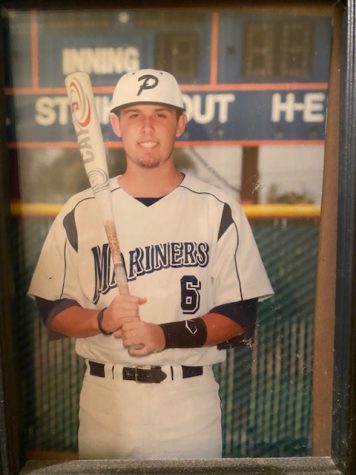 Academics at USC were tough, he says, but the classes are easier to manage when they're spread out over several days.
The shock for most players going to college is that they no longer are the best player on the team.
"Every kid at this school was their best player in their high school," he said. "So it was competitive."
Davis grew up in east Garden Grove near Santa Ana. He says coming from a working class neighborhood made the transition to USC a bit of a shock.
"So when I went to see [the USC campus], it was preppy with a lot of money and wasn't my style at all," he said. But Davis grew to love Los Angeles. "I absolutely loved the school, but it definitely took me some time to adjust to the vibe."
Davis broke the USC record for most appearances by a freshman pitcher.
He was an All-American his sophomore year. In his best game he had 15 strikeouts against Oregon State, the No. 1 team in the country.
The transition to USC was smoothed a bit by the good fortune of his friend Timmy Robinson being accepted the same year. Robinson is the FUHS baseball team's offensive and outfield coach, too.
"I grew up with [Robinison]. His mom went to high school with my parents, so I knew him since I was 3 or 4 years old," Davis said. The best friends were also college roommates.  
"I came from a tough upbringing. So for us to both make it at a school like USC was a culture shock," he said. 
After USC, Davis was drafted in 2016 by the Seattle Mariners.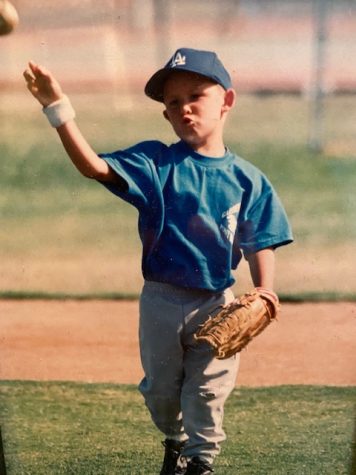 "Once I got into professional ball, it was new coaches, a new style, a new kind of environment," Davis said. "It's definitely a job. It's an experience. I think it's every kid's dream when you're a little, you know, and to see all the work you put in finally pay off when you get drafted."
Davis admits pro baseball can be lonely and brutal.
"Professional ball was very, very selfish because everybody's trying to beat each other for the one job of making it to the big leagues, whereas in high school you go to class with that list of your best friends," Davis said.
Davis said that he's noticed how Latin American baseball players have a healthier approach.
"That international style, especially in Latin America, the Cubans, the Dominicans, oh, my God, they smile all day," he said. "They don't think, all they care about is having fun and having a good time." 
Davis started his pro career in Everett, Washington playing for the Marriner's minor league team. His season was cut short by injuries to his labrum and rotator cuff and had shoulder reconstructive surgery in 2017.
His baseball career wasn't entirely over, though. Davis started his coaching career at Pacifica High School in 2018 as a varsity assistant.
From Pacifica he went to coach at Northwood High as the pitching and catching coach. He was at Northwood for two years, until he landed the job as varsity head coach here at Fullerton. 
"I'm very passionate about the game. I've always wanted to lead. I've always wanted to be head coach, ever since I was younger," Davis said. "I knew I was a good player. But even growing up, I knew I would be a coach one day."
Since Davis has been able to play on basically every level of baseball, he has seen many different ways of coaching.
"A lot of times I see coaches say it's their way or the highway. It's whatever they envision and if the kids don't follow in line then, oh well, too bad," he said. "As a head coach everybody has a little bit of compulsive disorder. They want to control everything and I get that. But there's a million ways to be successful. If you look at the big league guys, not everybody hits the same. They all throw and train differently so there's different versions."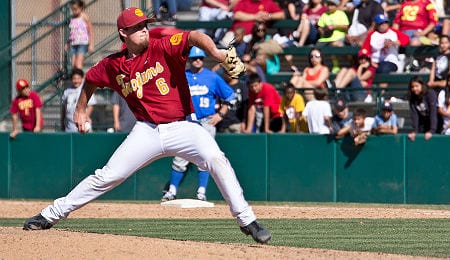 Davis says that many high school coaches approach the game single-mindedly because that's the way they were coached.
"The game is not that way nowadays. We gotta be able to adjust, interact and adapt," he said. "That's the key about my philosophy as opposed to most high schools coaches' philosophies."
Davis not only cares about his players on the field, but he takes time to check in on their personal lives.
Junior Matthew Kim said that during one practice, Davis had the players talk to teammates that they normally didn't socialize with.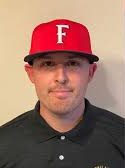 "We had a connection practice to get to know each other and other players we didn't talk to as much which was good," Kim said. "It was basically just to let each other know that we are a family and that we care about each other."
Davis believes that for a team to be able to win, they have to be compatible, to be like family. He said the team needs standards that are respected so that when freshmen come into the program they know they're coming into a winning culture.
"Baseball is the one sport where talent means nothing," he said. "You've played a lot of teams where you can look across the field and go, 'oh, we're gonna lose' just because they might be physically better. But they might hate each other. If our culture is strong, that's what matters. That's what wins most baseball games."
"Competitive, swagger, and intelligence. Those are the three unique words I would describe the culture we are creating here at Fullerton," Davis said.
With those three words, Davis is striving to make a team culture that nobody has seen in high school baseball before. And he wants other teams to respect Fullerton for its winning attitude.
"I just want for other teams to be able to say 'hey this team plays differently than I've ever seen this team play before.'"