Long editing hours pay off for choir concert
It took choral director Stacey Kikkawa 8-12 hours to edit each of the three two-minute Fon-E-Gram videos that were sent out Dec. 12 as a choir fundraiser and promotion for the upcoming Winter Showcase.
At issue, it is nearly impossible to get vocals and music in sync in the digital world.
Kikkawa, choral accompanist Amelia Thompson, and senior Paul Cabrera have put in countless hours editing students' videos to make this year's showcases possible.
"All of us are amateurs in this respect, and learned to do editing and purchased equipment for only these projects," Kikkawa said. "On the audio editing side, for Ms. Thompson (who is our amazing accompanist) took at least 37 hours outside of regular class time to sound edit the concert.  It took me (will take me) about 72 hours outside of regular class time, and it took Paul anywhere between 6-8 hours on his end outside of being a full-time student."
Cabrera said the editing can be intimidating at first glance.
"It was quite daunting in the beginning with 27 different members' video files, all in different formats," Cabrera said. "Having to go through each one individually to crop it just right took some time. The editing process overall took roughly up to 20 hours. To be completely honest, I can be quite picky because I always want to make sure my final product looks perfect."
There are ways to make the editing process smoother. For example, Cabrera requires all Vocal Ensemble members to clap before singing in a video.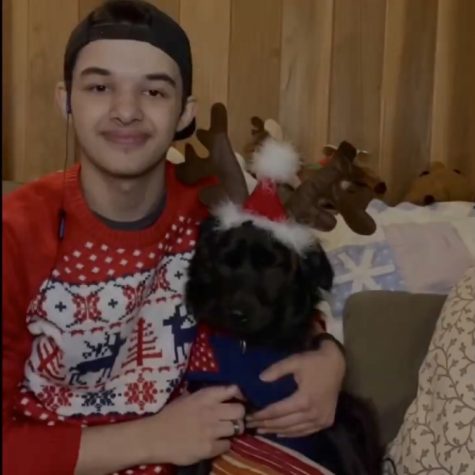 "[Clapping] makes it easier to line up everyone's lip sync video at the same time," Cabrera said. "I also mark in my music when I want to add vocal ensemble members in. For example, our fall concert piece "Stand in the Light" begins with sopranos and altos. Then as measure three begins, I added the tenors and baritones while fading in and out different members throughout the piece to showcase all members."
Though the process was challenging, Cabrera said that he enjoyed putting together the showcase videos.
During the Fall Showcase, students holding signs with empowering messages and recordings of them partaking in their hobbies were edited into the song "Stand in the Light" to encourage staying true to oneself.
"My favorite part about the video was editing the candid hobbies and empowerment signs," Cabrera said. "It was so touching to see what my peers have been doing during quarantine along with their past performances. Being able to showcase individuality and truly "stand in the light" in such a challenging, dark time through the screen for everyone to see is beyond amazing."
All the work that Cabrera put into editing the videos paid off.
On Dec. 11 at 7 p.m., Fullerton's choir program held their Winter Showcase virtually. The video recordings are available for viewing until Jan. 7 at fullertonsings.com. Anyone can watch the concert recordings free of charge, though donations are still appreciated.
Editing videos has not been the only challenge in the long process of holding the Winter Showcase.
Rather than rehearsing as a group and performing for a live audience, students have found themselves recording individual video and audio clips alone in their rooms in front of a plain background, with a camera as their only audience member.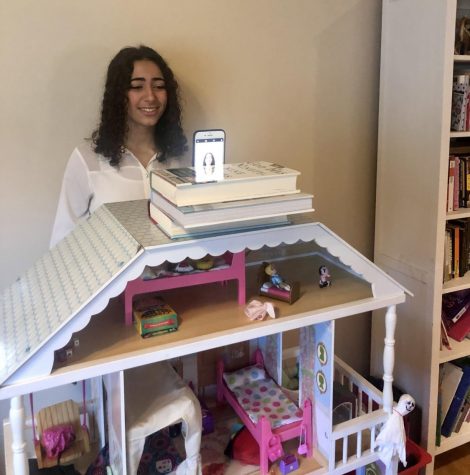 Students have been trying to adjust to their new filming situation, buying ring lights to illuminate their videos or using a tripod in order to keep their phone or camera at eye level.
Kikkawa said investing in a good microphone or ring light may be beneficial for individuals, but she does not expect it or chastise those who do not have more professional recording equipment.
"Understand that we know what the Chromebook is willing to do," Kikkawa said. "Nobody is getting penalized or judged by the quality that is coming from their Chromebook."
Kikkawa understands that technological issues and overall isolation in Zoom has led to increased stress among students, so she created Mental Health Wednesdays where students are given time at the end of class to relax, doodle, and enjoy a meditation track or calming music that she provides.
"Teachers have always dealt with the whole student, we're always looking out for the whole student," Kikkawa said. "In this day in age we can't rely on person to person sharing and things like that because there's a barrier! There's a giant computer screen, there are WiFi fails. So I figured students just needed a quiet time because right now there is anxiety everywhere."