Spring break watchlist: Great streaming choices
Dude, it's been a full year. I am sooooo over it. It's been an entire year since the school closed down. And it feels like no time has passed at all, except when it's Tuesday and I'm waiting for Friday for the next episode of The Falcon and the Winter Soldier. Seriously, why are these days so long?
President Biden announced on March 2 that there will be enough vaccines for everyone by the end of May. Biden directed states to make all adults eligible for the vaccine by May 1, which means summer of 2021 is going to be awesome. But getting a vaccine is still a few weeks away, so while you wait, head back to the couch because it's binge-time.
Spring break is just ahead of us, so here are some of the latest and greatest hits to come off of streaming services, as well as some upcoming releases to get excited for.
Major Releases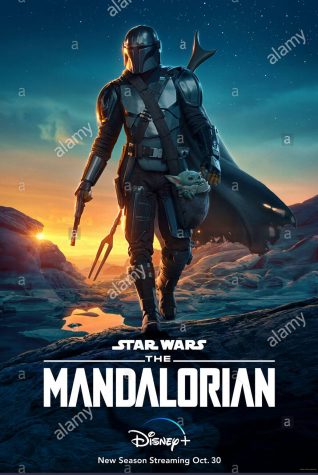 The Mandalorian Season 2
(This review contains SPOILERS.)
Season one of The Mandalorian already blew me away with its amazing production quality and special effects. I didn't think it could be topped, but somehow, season two was twice as good.
Featuring the return of both new and old characters, the series' sophomore season focuses on Din Djarin's (Pedro Pascal) search for Jedi to find a true home for Grogu, the gifted child of Yoda's species, nicknamed "Baby Yoda" by the fanbase.
One of the best things about this season is the variety. Each episode feels like a different genre. There's Westerns, horror movies, heists, old samurai films, and action thrillers, that all give each episode its own unique feel, while still making sense in the context of the story. My personal favorite is the Western-style episode, "Chapter 9: The Marshal," where the Mandalorian and a Tatooine marshal named Cobb Vanth who owns Boba Fett's armor must team up to protect a village from a Krayt Dragon.
Of course, I can't talk about this show without talking about some of the character appearances. After months of speculation and rumors, we finally saw the Mandalorian leader Bo Katan and the fan-favorite Jedi Ahsoka Tano in live-action, played incredibly by Katee Sackhoff and Rosario Dawson, respectively. There was also the return of Temuera Morrison to play the bounty hunter Boba Fett, whose appearance in Chapter 14 cemented him to be the awesome, unstoppable hunter he was said to be in the original trilogy. And, of course, the sequence involving Luke Skywalker was phenomenal. The music, the action, and the appearance by Mark Hamill himself sent me straight back to seeing him for the first time in his prime in Return of the Jedi. Additionally, the returning performances of Carl Weathers, Gina Carano, Ming Na-wen, Bill Burr, and Giancarlo Esposito as Greef Karga, Cara Dune, Fennec Shand, Migs Mayfeld, and Moff Gideon, as well as the new performances of Timothy Olyphant and Sasha Banks as Cobb Vanth and Koska Reeves, help bring connection to this incredibly large galaxy.
The show also tackles a lot of what surrounds Mandalorian culture, including why Din doesn't remove his helmet but other Mandalorians do. It also brings the story of the Darksaber, the weapon of the leader of Mandalore, front and center, which will surely excite fans of The Clone Wars and Rebels. Fans of Legends material will also be excited to see the addition of Dark Troopers into canon, a fan-favorite class of near-unstoppable Imperial battle droids. Add to that the setup for the upcoming Star Wars shows Ahsoka, Rangers of the New Republic, and The Book of Boba Fett, and The Mandalorian adds a significant amount of worldbuilding to the vast Star Wars galaxy.
The Mandalorian has always been a show for both new and old Star Wars fans, and the second season is sure to excite anyone watching.
Season Two of The Mandalorian is streaming exclusively on Disney+.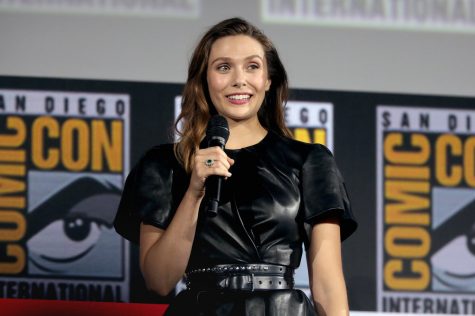 WandaVision
(This review does NOT contain spoilers.)
If you want to be confused out of your mind while reliving various sitcoms across the decades, then WandaVision will have you absolutely glued to your seat. The first piece of Marvel content since 2019's Spider-Man: Far From Home, WandaVision kicks off the MCU's Phase 4 in the weirdest possible way—Wanda Maximoff (Elizabeth Olsen) and Vision (Paul Bettany) in a sitcom.
The first few episodes seem harmless enough—a regular sitcom, starring two Avengers. But as the show goes on, it becomes clear that something is brewing under the dreamy, happy reality that is the town of Westview. The main premise of the show is Wanda Maximoff coping with her grief over Vision's death in Avengers: Infinity War by creating this pocket reality where she can live out her dream of a happy life with him. Outside Westview, fan-favorites Jimmy Woo (Randall Park), Darcy Lewis (Kat Dennings), and a grown-up Monica Rambeau (Tenoyah Paris) assist the government agency S.W.O.R.D. in monitoring the anomaly.
The show takes inspiration from various famous sitcoms across the decades to frame each episode. Fans of The Dick Van Dyke Show, Bewitched, The Brady Bunch, Full House, Malcolm in the Middle, and Modern Family will surely enjoy the direction each sitcom-inspired episode takes.
Honestly, my favorite thing about this show is the mystery behind it. One of my favorite shows ever made is Gravity Falls, a cartoon about exploring the mysteries of a small, cryptic town in Oregon. I haven't paused a show to read text in the background or look for clues in any show since Gravity Falls the way I have with WandaVision. The shows are both very similar in premise, and that mysterious aspect really helps drive it forward. Additionally, Elizabeth Olsen's performance is amazing; her portrayal of a grief-stricken Wanda is incredibly deep, emotional, and layered. If she doesn't get an Emmy I will be very upset.
WandaVision's mix of happy sitcoms and mind-bending questions are sure to excite any fan, whether they be new fans to Marvel or hardcore fans with every theory imaginable of how the show could play out. It's overall an incredibly entertaining series.
WandaVision is streaming exclusively on Disney+.
Wonder Woman 1984
The highly anticipated sequel to 2017's action-packed Wonder Woman, Wonder Woman 1984 sets Diana Prince (Gal Gadot) in the 1980s, working to stop the wishes of an all-powerful genie (Pedro Pascal). And honestly… it's "eh."
If there weren't so many good superhero films to compare it to, then WW84 would be a great movie. It's got great action, some fun cameos, and excellent performances by Gadot, Pascal, Chris Pine, and Kristen Wiig. The problem is the movie is just so, so confusing. The plot makes sense in the first act, but in the second and third acts, the plot becomes incredibly hard to follow. There's not a lot of setup for the final conflict, and it's really hard to see how each character ends up where they are. Seriously, I had to re-read the plot on Wikipedia multiple times to understand what actually happened, and even then, it still didn't make the movie any better.
I do think that the main problem for this film was expectations. It had to deliver a compelling sequel to one of the best superhero movies ever made, the first superhero movie to have a woman front and center, a symbol of female empowerment around the world, as well as an excellent World War I movie with a compelling story, conflict, setup, and twist. WW84 just falls short of what 2017's Wonder Woman was.
So, by all means, you can watch WW84, but keep your expectations low, because it just doesn't live up to the hype.
Wonder Woman 1984 is currently available to rent from Amazon Prime Video for $19.99. The film will premiere on blu-ray and DVD on March 30.
Upcoming releases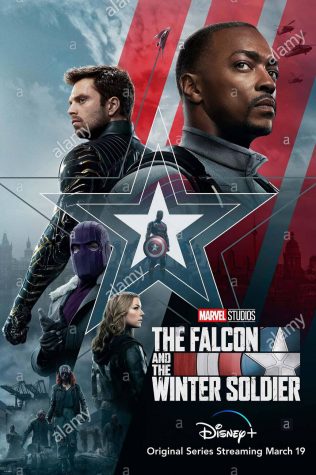 The Falcon and the Winter Soldier
If you're finished watching WandaVision and you need another Marvel fix, get ready for The Falcon and the Winter Soldier, a buddy-cop TV series following Sam Wilson (Anthony Mackie) and Bucky Barnes (Sebastian Stan) carrying on the legacy of Steve Rogers after the events of Avengers: Endgame.
The series will see the return of Baron Zemo (Daniel Bruhl) and Sharon Carter (Emily VanCamp), previously appearing in Captain America: Civil War. It will also see the introduction of U.S. Agent (Wyatt Russel).
If you're planning on watching, be sure you're caught up on Sam and Bucky's stories by checking out the Captain America and Avengers films.
The Falcon and the Winter Soldier is streaming this Friday (March 19) on Disney+. Watch the trailer here: The Falcon and the Winter Soldier
Zack Snyder's Justice League
Fueled by an internet movement after the subpar response to the original, studio-edited version of Justice League, Warner Bros brought back Zack Snyder to finish his original vision of what the movie was meant to be.
Zack Snyder's Justice League has the same premise as 2017's Justice League: Bruce Wayne (Ben Affleck) uniting enhanced individuals like Superman (Henry Cavill), Wonder Woman (Gal Gadot), the Flash (Ezra Miller), Cyborg (Ray Fisher), and Aquman (Jason Mamoa) to fight against otherworldly invaders. However, the new version will be much darker, longer, and will contain many more significant plot points.
The film will also introduce Darkseid (Ray Porter), an otherworldly conqueror with immense power, for the first time to live action. It is also expected to introduce Martian Manhunter and possibly Green Lantern.
Be sure to rewatch Man of Steel, Batman v. Superman, and Wonder Woman to review the DC Extended Universe before Justice League.
Zack Snyder's Justice League is streaming this Thursday (March 18) on HBO Max. Rating: R. Runtime: 4hr2m. Watch the trailer here: Zack Snyder's Justice League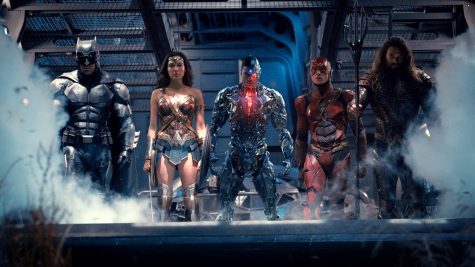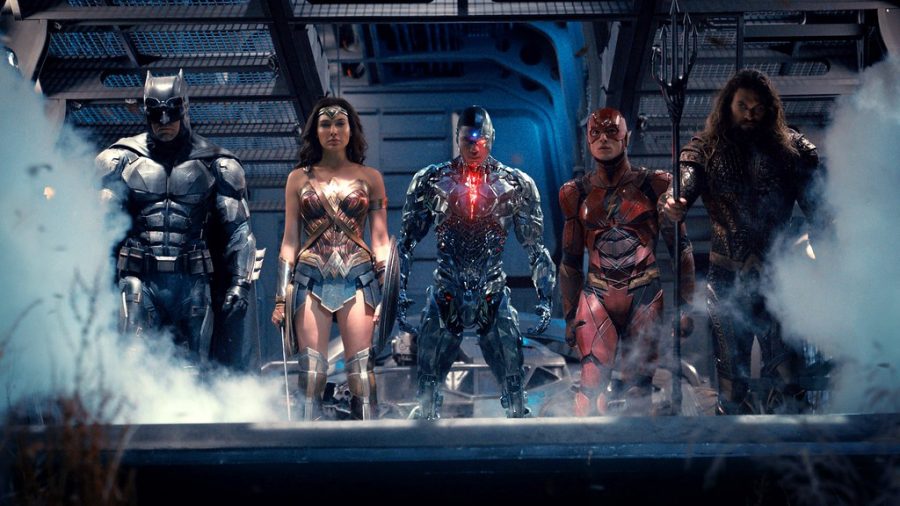 Godzilla vs. Kong
Boxing matches are cool and all, but what's better than watching two giant monsters the size of skyscrapers beat the stuffing out of each other?
Godzilla vs. Kong is exactly what it says it is: Godzilla and Kong battling it out to see who the true king of the monsters is. It will also focus on humans deciding whether or not these titanic monsters should be wiped out for the good of mankind.
The film promises some amazing action, so if you want to see a nuclear-powered lizard get hit with a building by a giant monkey, then Godzilla vs. Kong is the movie for you.
Be sure to catch up on Godzilla (2014), Kong: Skull Island (2017), and Godzilla: King of the Monsters (2019) if you plan on watching.
Godzilla vs. Kong is streaming March 31 on HBO Max. Rating: PG-13. Runtime: 2h52m. Watch the trailer here: Godzilla vs. Kong
Which streaming service is right for you?
The complicated thing about all these new shows and movies is where you can actually watch them. The age of streaming is upon us, but it can be confusing to figure out which services you get based on what you can afford.
Personally, I recommend subscribing to Disney+, HBO Max, and Netflix. Each of these services brings something different to the table, yet all of them have good value.
Disney+ is the service for you if you want to stay caught up on all things Disney. Every classic Disney and Pixar movie is released there, and they are soon releasing movies that were meant for theatrical release this year on their service. For all the geeks out there, Disney+ also contains nearly all the Star Wars movies and shows, as well as nearly all the Marvel Cinematic Universe movies and premiering shows. For only $7.99 a month, Disney+ is a great option to keep up with all new premiers, as well as catch up with old favorites.
HBO Max is basically the Warner Bros. version of Disney+. It contains a ton of movies released by Warner Bros over the years, multiple exclusive shows, and a lot of old favorite cartoons, like Looney Tunes and Batman: The Animated Series. It contains a ton of DC superhero movies, including the critically acclaimed Dark Knight Trilogy, and the less-critically acclaimed DC Extended Universe. However, the biggest selling point for HBO Max is the simultaneous release of theatrical movies. In late 2020, due to COVID-19, Warner Bros announced that all their 2021 movies would release on HBO Max at the same time as their theatrical releases, and would remain on the platform for 30 days. That means with HBO Max, you can watch Godzilla vs. Kong, Dune, and Zack Snyder's Justice League from the safety of your own home, instead of at a theater. Although it's more expensive than Disney+ at $14.99 a month, it's still an incredibly good deal for all the hours upon hours of entertainment you can get.
Obviously, Netflix is the quintessential streaming service. It's the original, right? You can't live without Netflix! It's been popular for years, and for good reason: it carries a good amount of original content, like the incredibly popular Stranger Things, as well as other popular shows like New Girl, Community, Sherlock, and many more. For only $8.99 a month, the content on Netflix will keep you occupied for literally months.