Freshman says attack on her music is attack on her
We shouldn't be bullied out of liking the things we like.
When I was 5, I had a Justin Bieber-themed birthday party.
When I was 8, I went to a One Direction concert with my older sister.
Last year I started liking the music by internet creators Jxdn (Jaden Hossler) and Lilhuddy (Chase Hudson).
But I've been afraid to confess that I like Jxdn and Lilhuddy because whenever I do, I get attacked for liking some "cringe wannabes" who began their careers as TikTok dancers and lip syncers.
People criticize these new music makers because some claim their content is manufactured or inauthentic. I disagree, but even if the haters are right, my liking them is totally authentic. You might think my bands suck, but they're my bands. I also understand that my artists are controversial. I know they've done and said some hurtful things, but they are young and still growing up. We need to understand that everyone makes mistakes, especially when they're young. Look, if you're not okay with liking their music because you don't like them as people, that's totally your right. What I'm saying is that it's totally my right to like their music, too.
This has been a tough year for everyone, but artists like Jxdn have been what I needed. So, it's too bad that I'm actually nervous about writing this all down. I'm still afraid I will be attacked for liking something that others don't respect. My sister, my mom, and even my journalism teacher have all said that I shouldn't care what others say, but that's easier said than done.
It has come to the point where I can't repost anything about what I like on my Instagram story without one of my so-called friends attacking me. One of my friends apologized and we just moved on, but some friends just couldn't stop giving me a hard time.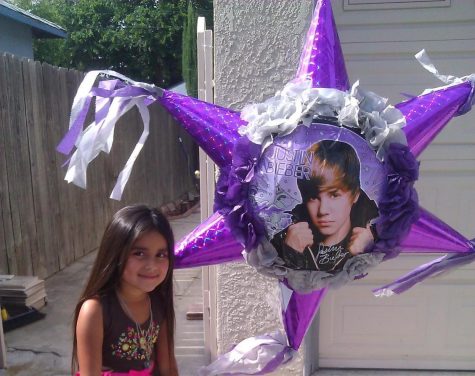 Jxdn and Lilhuddy are also featured in Downfalls High, a movie by Machine Gun Kelly and Mod Sun. I love the movie, but again I can't say how much I love it because the main character is played by someone so many people hate.
These music artists inspire me. They help me gain confidence. It's not right that so many people can't share their love for musicians or songs because of how judgy and toxic people can be especially among high school students.
Why does it matter if my guys are Tiktokers? If you like something and it makes you happy, don't feel ashamed of liking it. At least that's what I'm trying to convince myself to believe. Because making fun of me for something that makes me happy is the dumbest thing someone can do.
I feel like so many people could feel more comfortable and confident with themselves if they could be honest about the artist and songs they like. So, I'm going to wear my Jxdn "Angels & Demons" hoodie with pride and joy. Haters be damned. I also really really like Lilhuddy's song "Eulogy of You and Me" because it celebrates my emo dark side while having tiny hints of pop. I can wear all black and just embrace it.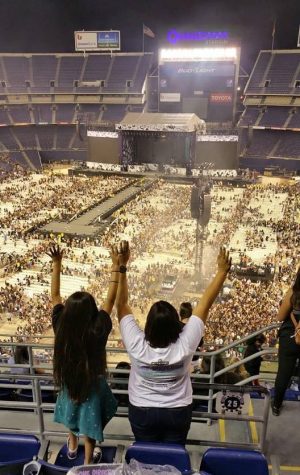 Most of my musical tastes have come from my older sisters. They introduced me to Justin Bieber, Taylor Swift and Five Seconds of Summer. I also became a Selena Gomez fan from watching hours of Disney Channel's Wizards of Waverly Place. Her character was my favorite Halloween costume, of course.
I don't listen to these artists very often anymore, but you can find them further down on my playlists. Each one represents something I shared with my sisters. Each one represents something I needed at the time. And when people mock me for liking these artists, it hurts. This music is part of my identity. When you attack them you attack me.
Things are starting to look hopeful. COVID infection rates are going down; teachers are getting vaccinated. But it feels as if we're still so far away from normal. That means I still need to find comfort in my music. So if you don't like it, back off.
I will still listen to Jxdn's "Pray," a straightforward, painful take on suicide. It might seem counterintuitive to listen to a dark song when you're feeling down, but the song is really there to show how suicidal thoughts and feelings can change and how sharing your problems with the people around you or just letting out all the emotion through crying or screaming can help. It's a reminder that you're not alone. I know people say that a lot, but it's the truth. I also recommend Jxdn's "Comatose," "So What" and "Better off Dead." "Better off Dead" is especially good for its original take on relationships: sometimes you need to admit that you're your own worst enemy. Work on yourself before jumping into another relationship. "So What" also highlights that leaving toxic relationships is the most important move in finding your confidence. Both songs are so true and have helped me reflect on my own relationships.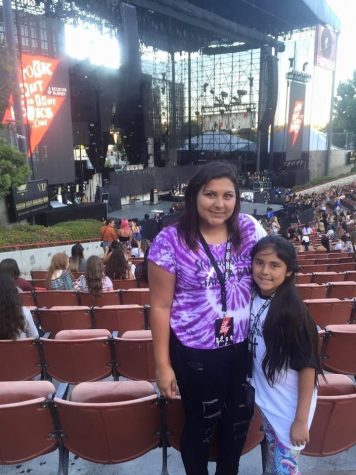 I will still listen to Machine Gun Kelly's "Lonely." It's better than most sad songs because it's something very real and difficult for anyone who has lost someone or something. In my own family, I've had relatives with COVID. Fortunately, they're okay now, but it was really scary for awhile. Listening to "Lonely" made me feel as if someone understood what loss is.
One Direction's "One Thing" is what I'll listen to when I need a break from MGK and need a return to those days when I was watching the One Direction This is Us movie every day.
Listening to "Long Way Home" by Five Seconds Of Summer is my way of getting in touch with my 5th grade self. I was in Tennessee but most of my family was here in California. It was very hard for me to be apart from them, especially my oldest sister who had introduced me to 5SOS. "Long way home" was the song that got me through a difficult separation.
In honor of my mom's love of Eminem I'll listen to "My Band" which is a song from his band D12. It's now a joke with my mom and me about listening to both Machine Gun Kelly and Eminem since they had some beef in the past.
There are other bands, of course, that my family has influenced me to listen to, including Panic at the Disco, Green Day, and Hollywood Undead. There are even more that helped my alternative and emo gothic side come out, such as Twenty-one Pilots and Black Bear. But, ultimately, I'm now making my own decisions about music and I'm less influenced by my sisters.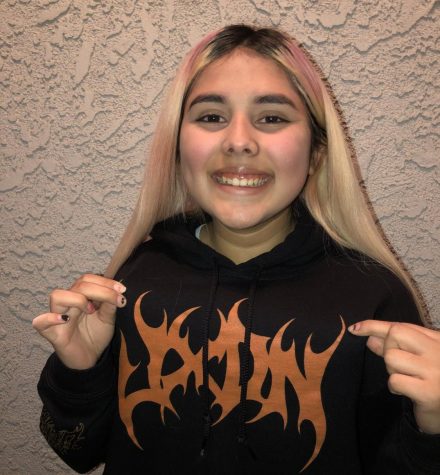 But even though I'm more independent with selecting music, all of this music is connected with who I am. It's all connected with family memories or with personal struggles.
So, I encourage all of you to get in touch with your 5-year-old, 8-year-old, and 13-year-old selves this Spring Break. Relive some of the moments by listening to YOUR music. Apologize for nothing, and try to ignore the people who want to tear you down.
That's what I'm going to try to do.