Mendoza provides help, hope for First Gen students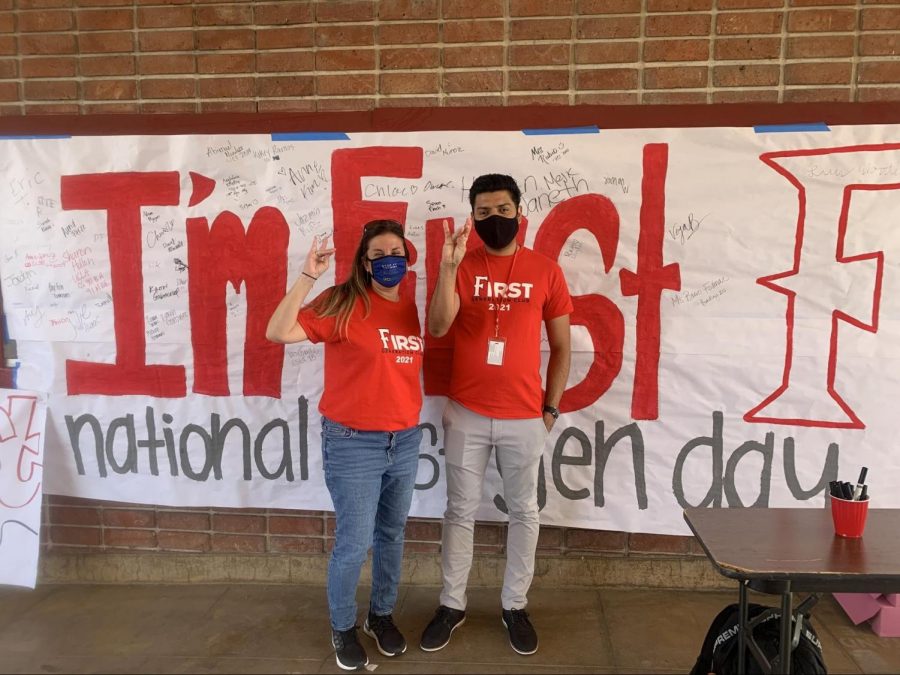 Abimael Mendoza remembers his 2014 college graduation ceremony when he earned his B.A. in Spanish and a minor in Education from UC Irvine. The event was hosted at Angels Stadium where President Barack Obama delivered a commencement address.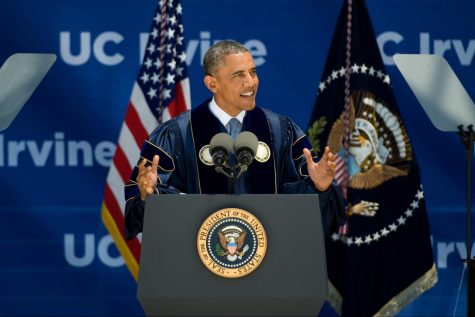 Having the President celebrate his college graduation was of course special. But Mendoza's family was also incredibly proud because Mendoza was the first in his family, including all of his cousins, to attend college.
"They appreciated what I had done," Mendoza said. "That was really big for me. It's kind of the goal, right? You'll have a job, you're going to make money, you finally took that extra step."
While his parents worked low-paying jobs and long hours, Mendoza established a sense of independence by focusing on his education and extracurriculars. 
"They didn't necessarily have to tell me, but they showed me through their hard work," Mendoza said. "You see the difficulties your parents go through. I really needed to do that in order to create a better life for my family."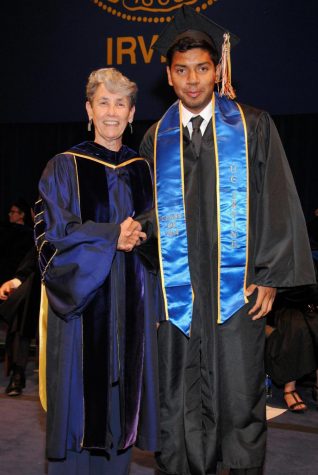 As an FUHS Spanish teacher and co-adviser of the First Gen Club, Mendoza now helps students become the first people in their families to attend college. 
In 2014, Obama ended his speech with the line, "Cynicism is a choice; hope is a better choice."
Indeed, Mendoza has honored Obama's message of choosing hope as he guides students through the sometimes confusing path to college acceptance.
First Gen is short for First Generation; these are students who strive to be the first in their families to attend college. Some will also be the first to graduate from high school.
According to Mendoza, First Gen students face a unique set of challenges because they can't turn to their parents for advice about college.
"My parents had no idea what FAFSA was or college applications," Mendoza said. "My parents also had the idea that as long as you do good in school, you're going to go to a good college. I feel like my parents thought the school was going to take care of it."
Many come from low-income households and can't afford tutoring or don't have access to an academic environment.
"You go to school, go home, and speak Spanish all the time," Mendoza said. "All of the academic language I learned was from textbooks, things weren't just given to me."
Mendoza said that a supportive teacher was the person who helped him believe in himself.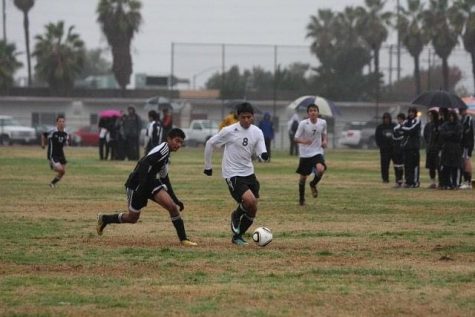 "My AP European History teacher told me, 'Oh, you can really do big things in life.' It was a specific, important moment. I always remembered that because it was like that moment where I felt like someone actually believed in me."
Mendoza said this encounter with his history teacher inspired him to help his own students.
"I was grateful for that teacher," he said. "It doesn't have to be a big lecture but it's like one little moment of your whole high school career. It could make an impact on someone. Just a positive comment like, 'I believe that you can do this and that,' and the student says, 'Woah, what do you mean you believe I could do it?' The student starts believing it. Because for a lot of them, that's all they have. Someone tells them, 'You know, you can actually do something.'"
First generation student and senior Vanessa Perez was stressed about her college applications.
"I was lucky to have supportive teachers willing to help me in my college app process and First Gen Club to guide me through the process," Vanessa said. "I was able to have conversations with fellow seniors in the club to talk about the college process and help each other out."
Mendoza agrees that it's helpful to gather with students going through the same process. He remembers that when he was in high school, he thought having good grades was enough.
"Then one of my friends who was in AVID said, 'Hey, do you have your community service done?' My what? Oh, man, I need community service," Mendoza said.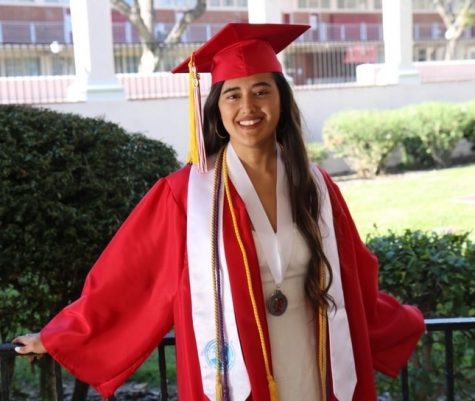 Alumni Grace Perez, who now attends USC, was the co-founder of the First Gen Club when she was an FUHS student. "I think you can tell when other teachers may be encouraging students that are not necessarily a priority to them," Grace said. "[Mendoza] would seek out those students he saw potential in and lacked guidance in how to take the next steps after high school. You can just see that his mindset was to always make connections and open the door for other people. He made an impact on us."
Looking back, Mendoza speaks highly of Grace.
"She stood out in her ability to recognize her situation and her motivation to give back to her community," Mendoza said.
Along with starting the First Gen Club, Grace was named co-valedictorian and earned the Full IB Diploma. She is now a pre-law student and plans to graduate in  2022.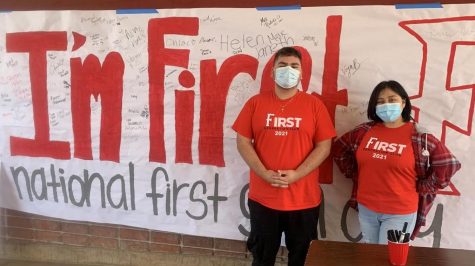 The First Gen Club held its final meeting for the semester Dec. 2. Meetings are hosted in Room 73 for the first and third Thursday of every month during lunch. Provided resources include updates on scholarships, college application deadlines, guest speakers for the college application process, and, of course, a community of First Gen college experiences. 
Mendoza says the club is always accepting new members.
"Being First Gen is something positive. You have an opportunity to see both sides and contribute to society. We need to hear from people who come from all types of backgrounds."