FUHS theatre's "The Foreigner" wins the best play in Orange County
On Jan. 18-20, the California Educational Theatre Association (CETA) festival was held at Plummer Auditorium. The FUHS theatre department celebrated multiple victories for their fall productions.
CETA awarded FUHS the title of best play in Orange County for "The Foreigner." However, this success was not something new. FUHS won the Best Play in Orange County for the second year in a row. The play also won Best Production of the festival.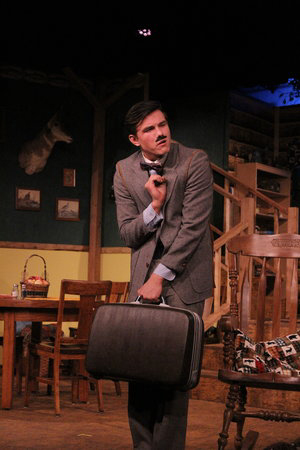 Senior Devin Ricklef, who played Charlie Baker, feels appreciative of the opportunity to perform and compete in the festival. He also won the Flip Reed Memorial Award and an Adjudicator Medallion for his great performance.
"I think that we were all pretty proud. To win the festival once was really a big accomplishment," Ricklef said. "But to win CETA for Orange County twice in a row is something none of us were going into it expecting but something we were hoping for, so it's really nice to continue that tradition of being a successful and winning program."
The other fall production, "Angel Street," also won the 2nd place in the SceneWorks Competition. Senior Natalie Carter was awarded Outstanding performance in the SceneWorks Competition, an Adjudicator Medallion, and Directors Medallions as well. Seniors Ruby Hernandez, Ashley Shilts, and sophomore Karina Hunt won Directors Medallions for their hard work on "The Foreigner" and "Angel Street."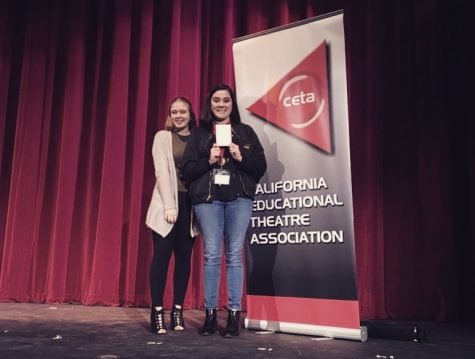 CETA also awarded seniors Tate Heinle and Ricklef scholarships to attend the California Youth and Theatre Day in Sacramento. Heinle, who played Ellard in "The Foreigner," believes that being able to perform at CETA is a beneficial experience for college and for careers later on.
"It's a very valuable experience because when you perform at CETA you have to load in your show, do your set, costumes, hair, and makeup; it's very strenuous on the technicians and the actors," Heinle said. "It really gives them a good experience of what it's like to load in shows and loadout shows cause that's what it's like when you go into national tours for theatre.  Having an experience like that in high school is really cool."
Ricklef hopes that future students will also be able to grow and improve through the Fullerton theatre program just like he was able to do.
"I hope that the experience that I have had of not only becoming a much better artist but also a much better performer contributed to the program," Ricklef said. "I really hope that this tradition that we hoped to establish stays the same."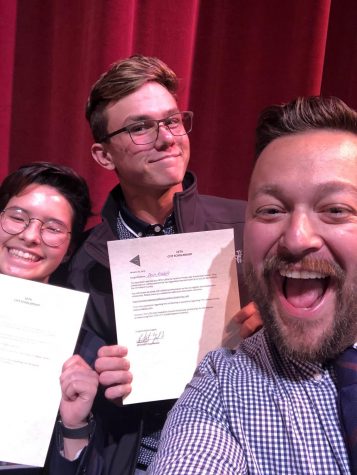 Heinle wishes that in the future more people will have the chance to showcase their talents.
"After I leave I hope the castings for the shows become more diverse because, in our class, there are so many new people who are good at the things that they do," Heinle said. "I hope more people get more opportunities to do things and I want to see some new faces getting more opportunities to perform in front of people."