Labor of Love: Student Curation
The Tribe Tribune showcased outstanding student artists in our Spring Art Catalog this week. However, the way art is presented can be just as important as the art itself. Gallery curation is more than just choosing what to hang on the wall. An understanding of light and design along with a bit of skill with a hammer and nails are required in managing the space. Seniors Olivia Stephenson and Enrique Lopez have put in countless hours curating multiple art and photo shows in Gallery 201.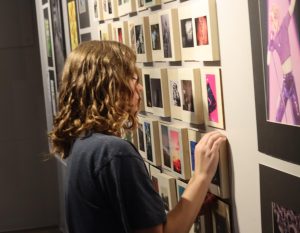 Senior Olivia Stephenson has been in the photography pathway since her freshman year. During her junior year she was offered the opportunity to organize the FUHS gallery for an art showcase. Under Art Department Chair Maggie Crail, Stephenson and two other students have become the unspoken Gallery Management team.
Senior Enrique Lopez, another student in the photography pathway, started photography his sophomore year and began helping in galleries at the same time as Stephenson. "It's a labor of love," Lopez said. "Every show, we might have to miss a few classes or spend the weekend preparing and setting everything up." 
Every year these students complete around ten art showcases representing work for multiple classes and programs. New students require training to hang art, paint and repair walls, and set up the gallery for the public. "It's just fun. I like being able to experiment with art," Lopez said.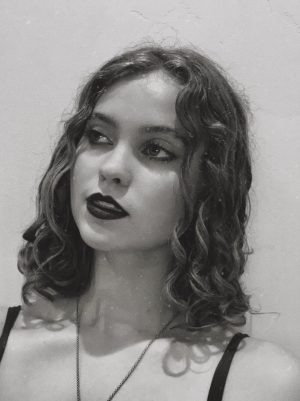 The hardworking nature of these students comes from the passion they have for the arts. "I'd like to continue curating galleries after high school," Stephenson said. "It's hard to do sometimes but that's what makes it fun." Crail admires the students' dedication. She plans on creating a form to fill out for students interested in helping out at gallery shows.  
Although the work may seem easy, having more than 300 pieces of art to organize is sometimes difficult.
Freshman Helios Serna is using his cinematography skills to create videos that feature student artists. His profiles that explore the thoughts and ideas behind artists' work has made Serna a new valuable member of the gallery management team.
Part of the process behind the video production includes setting up a backdrop, adjusting the lighting, and using a tripod. After recording, the videos are edited, shortened, and later played on a smart board that is moved into the gallery.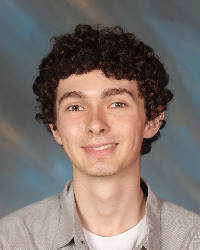 "It's purely voluntary," Crail said. "At the end of the year we try to focus on underclassmen working so they can take over when seniors leave." Every gallery is a new way for art students to learn and contribute to their education on gallery work and curation. "Learning about how the audience reacts to something that is presented is an important part of being an artist," Crail added.
Every show, Crail asks for new ideas and recommendations from students. These ideas lead to additional roles or themes for galleries such as Serna and his use of videography or the recommendation for the 2024 Black and White themed gallery.
Stephenson and Lopez cherish the memories they have made working in the art gallery. Stephenson will major in education and minor in business at Fullerton College. Lopez will major in computer science at Cal State Humboldt.