Senior puts on last Halloween maze
For ten years, FUHS senior Samuel McIntosh and his father have been hosting a Halloween maze at their home called the McIntosh Manor, drawing friends and family for a night of fright.
This was its final year.
From a young age McIntosh showed interest in horror films, scary masks, and creating things that reflected his imagination.
The mazes utilize the small space in the McIntoshs' garage and transform it into several scare-filled rooms with some of McIntosh's friends hidden in costume to jump out and spook the guests.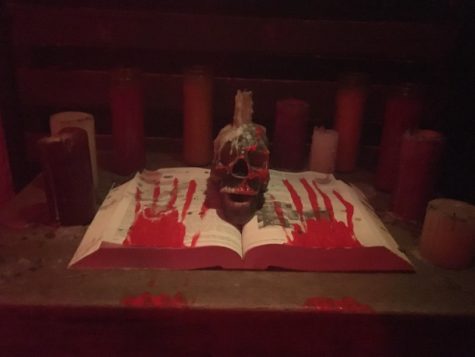 Mazes started out as what are called "Haunt Stews" which means every room has a separate theme. As McIntosh got older, the mazes developed into elaborate themes and story lines.
"My favorite ones are probably the really scary asylum one from two years ago, and we had a good zombie one, and a clown-killer one," McIntosh said. "But this year's I think is definitely the strongest with kind of a shadow organization trying to raise souls."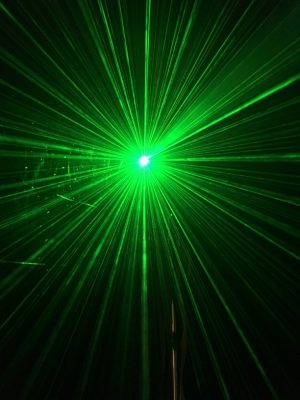 This year's theme involved a sinister cult, complete with a cult symbol, blood-stained books, and a laser beam light that, paired with intense fog, makes the people walking through feel like they're traveling into another dimension. The concept planning happens all year round, but confirming and putting together the full theme of the maze began in August.
"I finally nailed it down to a cult maze probably like two months ago and I actually started designing it," McIntosh said.
This year the McIntoshs' did something different by offering community service hours to NHS members who were willing to help assemble the maze. Putting together something so detailed and elaborate takes a lot of hard work, red paint, and props.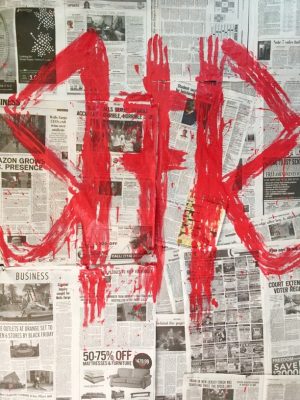 The maze opened for one night only on Oct. 29, and family members, students, and more were welcome to walk through as McIntosh and friends such as seniors Walter Kim, Tom Shields, Michael Vargas, and Kevin Chiang acted as cult members in the haunt-filled maze.
Creating the maze has been part of McIntosh's passion for production. McIntosh has been working on other projects as well, such as creating short films, shooting music videos for local bands, and creating a documentary about a local band, "Andy's Room." 

He hopes to continue the maze tradition wherever he goes. "It's obviously not going to be exactly how it is now," McIntosh said. "But I'm probably going to find something or somewhere to do it."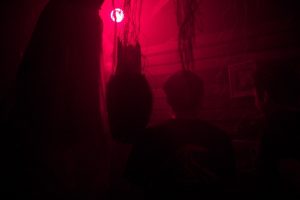 His passion for production of movies and mazes has only strengthened throughout the years.
"I really love horror movies, but the thing I think they're missing is the ability to actually get yourself into it," McIntosh said. "And I think the maze is like me directing my own horror movie where I put you inside."