O.C. teacher of the year finalist Indelicato reflects on teaching
Heavy rain fell on the school as teachers and staff gathered in the front office after Principal Rani Goyal's mysterious announcement at the beginning of lunch on the 20th. Goyal had gathered the teachers to announce that beloved English teacher Leo Indelicato had been named one of Parenting OC's Top 25 Teachers of Orange County for 2017.
The surprised look on Indelicato's face said it all.
"To be officially recognized from my colleagues and from the community and from the county, that is validation for hard work and an investment of emotion and time and energy," said Indelicato.
Indelicato is one of the most beloved teachers at FUHS and is known for creating deep connections with his students by pushing them forward and caring for them as if they were his own children.
"I love my students. I don't have children of my own, so for me my students allow me to have that experience," Indelicato said. "I interact with my students on a level that is more than just teacher-student. I interact with them as a mentor and as a person who really cares about where they go in the future and what they are able to accomplish and how they articulate themselves and how they think."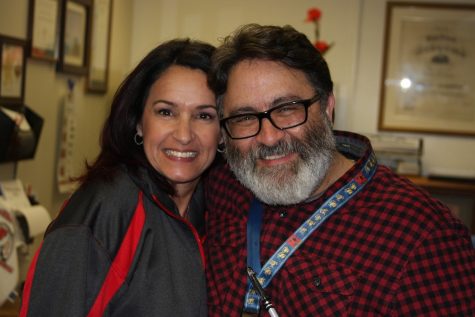 Indelicato has been teaching at FUHS for 19 years. Due to the amazing teachers he had when he was a student, he found his calling to become a teacher himself and to inspire his students the way his teachers inspired him.
There are many great teachers at FUHS who Indelicato believed could have received the award instead.
"There are so many teachers here that I respect and I look at and wish I could be like them," Indelicato said. "Like Mrs. Hollon, I look at her and her teaching and I think, 'That's a damn good teacher.'" 
Being a teacher isn't easy, and Indelicato's advice for students who are thinking about becoming teachers themselves is that they have to love what they do and feel motivated to do it.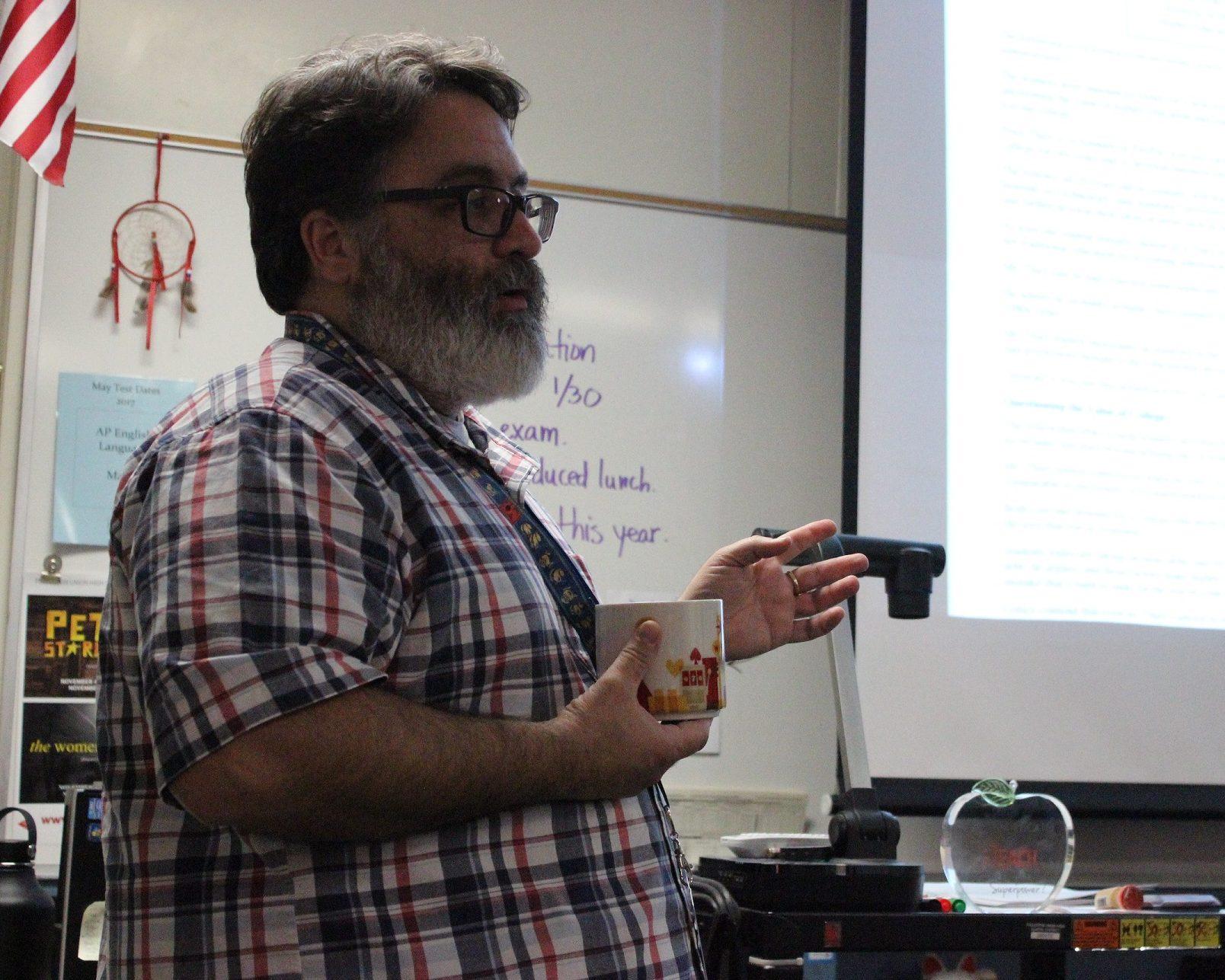 "Well know that it's not a job, it's not a career, it's a lifestyle. When you're a teacher you are a role model, a mentor, almost a second parent and that if you are going to be a teacher you have to do it because you love it." said Indelicato.
Great teachers can influence a student's life, and Indelicato recognizes the responsibility that comes with being a teacher.
"I think that's what makes me an extraordinary teacher," Indelicato said. "It's that I love what I do and I love what I teach and because of that, I think it comes across to my students."