ComedySportz hosts their first match
Fullerton Union High School's first ever home ComedySportz match took place Friday, Feb. 18 in the Little Theater. Fullerton won 28-18 against Yorba Linda High School.
This is the first year FUHS has a ComedySportz program which showcases improvisational comedic acting in a competitive, sports form.
"The first half is head to head, red against blue. The second half is the same with different players," senior team captain Claire McDonald said. "We play different comedy games to create a show, then it's all put together in the style of sports."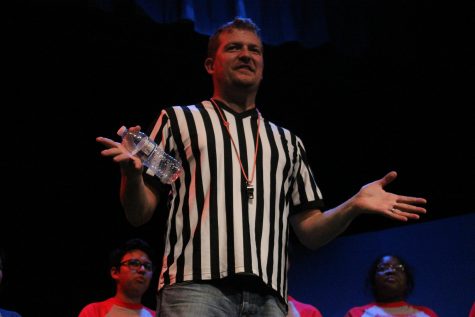 Each half is one hour, with a ten minute intermission in between. Four competitors from each team play about 3 to 5 games. The referee allocates five points to the better team determined by the audience's reaction.
"It's set up as very competitive, but a lot of it is just putting on a show for the audience," McDonald said.
Juniors Noah Martinez, Jamil Llamas, Brianna Love, and freshman Sydney Castiglione successfully ended the first half 17-13.
"There were some rough patches, but overall it went well," Martinez said. "It was nice seeing the audience's reaction, having them laugh. I wasn't expecting as big of a turnout as it is, but everyone's coming out and supporting us."
In the second half, McDonald, juniors Alex Lozoya and Janine Lufti, and freshman Tahlia Flores stepped in.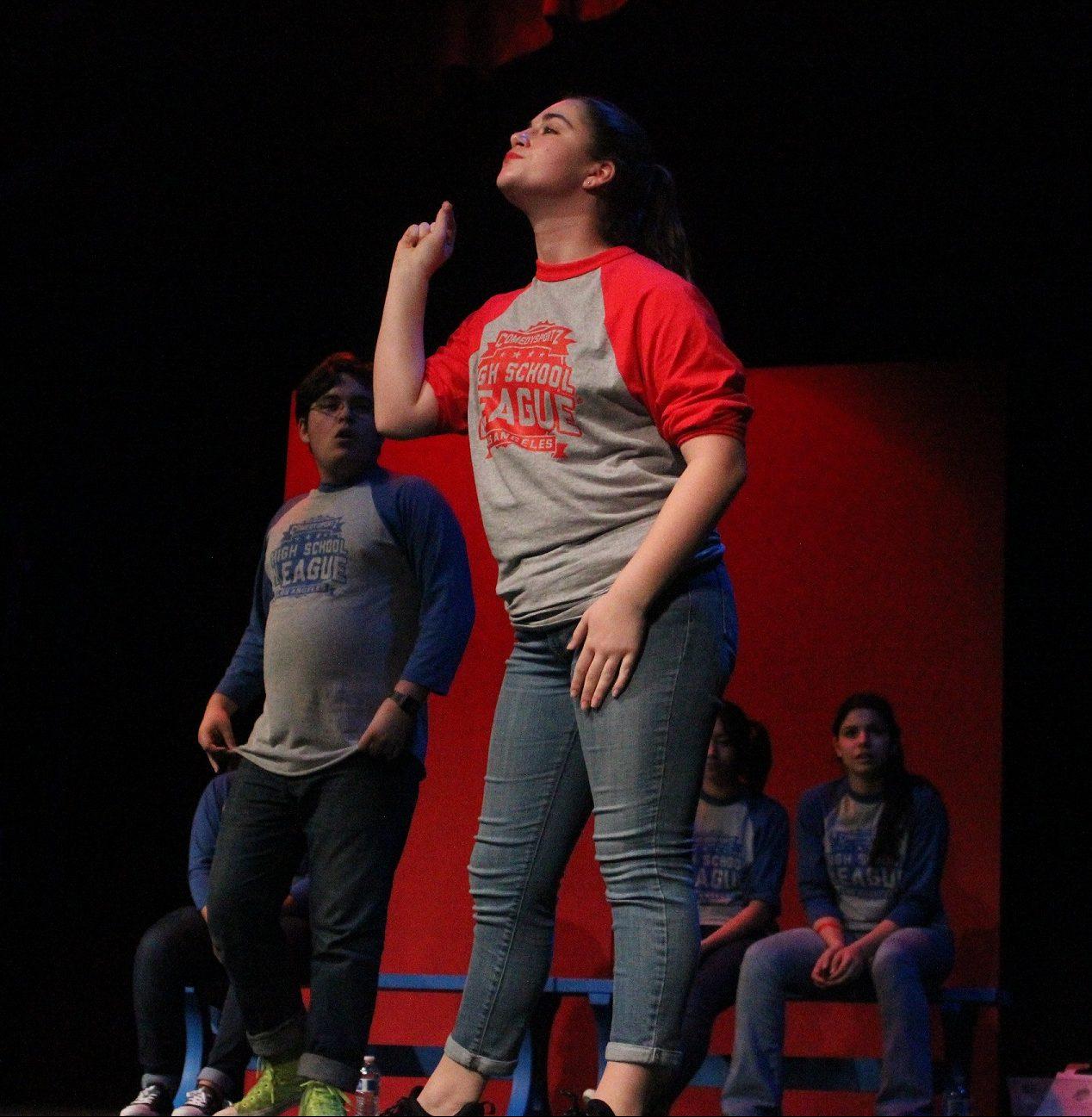 "I'll just go out there and be myself. All I care about is being myself. That's all you gotta do, that's all you worry about," Lozoya said. They added ten more points to their score, ending the match.
However, ComedySportz isn't just a competition. It is an encouraging environment where teammates help each other out.
"I'll offer to do anything because I'm into this, I'm into the team," Lozoya said about his loyalty to the program "It's the first year, so I'll do anything for it,"
"ComedySportz's motto is 'Make the other person on stage look good,'" Flores said. "You're helping each other on stage, lifting each other up."
The next ComedySportz match will be in the Little Theater on Mar. 16 against El Dorado High School.