The importance of women in STEAM
Today, women hold less than ¼ of all STEAM (science, technology, engineering, art and math) occupations. However, this number is beginning to grow as more young women are beginning to get involved in local STEAM clubs and programs.
The involvement of women in STEAM programs is important because it shows them the array of jobs that they can get involved in once they are older, no matter their gender.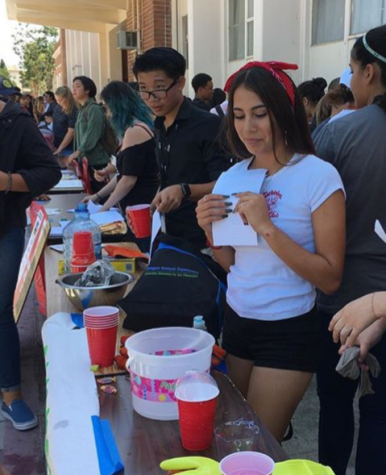 Senior Ariana Juarez, president of the FUHS STEAM club, recounts the moment when she realized STEAM was her path.
"I think I was in junior high when the high schools would come and visit you and talk about the programs and different things and STEAM club was talked about," said Juarez. "My mom and I both got really excited because I knew from a really early point in my life that I was going to go into sciences."
A study from the American Association of University Women (AAUW) shows that a healthy, encouraging environment is what is drawing more girls to STEAM.
Senior and Vice President of Engineering of the STEAM Club Brittney Ruiz, has found that the rigorous, yet welcoming environment here at FUHS has led to her success in and out of the club.
"That's one of the main reasons why I love Fullerton so much. We are very diverse and we are very accepting. Yes, I am a woman. Yes, I am a person of color. Yes, I may have different values and different beliefs, but I am willing to work just as hard–or even harder," Ruiz said.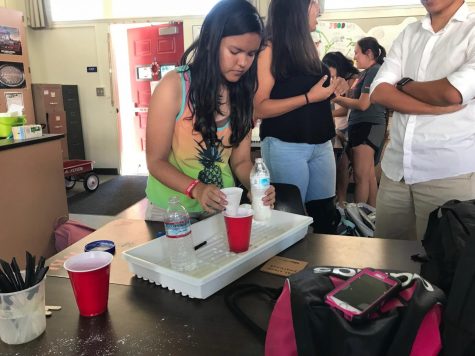 Ruiz emphasis the importance of her work ethic and persevering spirit, over looks and substantial things in the science program and everywhere else.
"I am willing to put in the time and willing to put in the focus and have the determination to do so. That's what matters. It doesn't matter how I look, who I am, or what I want to do, as long as I know that I'm gonna give it 100%."
Studies show that women of color make up less than 10% of scientists in America.
Juarez describes how being a woman of color in a STEAM field makes her position stronger, though difficult.
"It's a little harder, because you're seen as less of a person because of the color of your skin. It makes your position stronger, and makes what you do more impactful. I'm doing things for the community, for the world," said Juarez. "One day, an elementary girl can look at me and say, 'I can do something like that one day too because I'm Mexican.'"