Volleyball reflects back on their season
Although the volleyball team came fifth in League, the spirit and bond of the team never failed to show as the season progressed. From team bonding dinners to long and grueling practices, the girls worked together to achieve many goals this season.
Senior Captain Steena Hubbard reflects positively on the team's season.
"I'm glad the way things turned out the way they did," Hubbard said. "To be honest, beating Troy was the best part of my senior season."
The FUHS volleyball team (3-6) played against their rival, Troy High (7-3), on Oct. 3. The ladies beat the Warriors in a sweep (3-0).  
Hubbard was not the only player excited about their accomplishment, as Senior Emilie Cahill considered the win "a breakthrough not just for our team, but for Fullerton."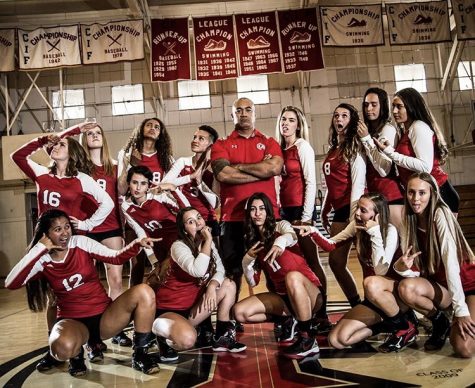 The girls played Troy again on senior night on Oct. 20, hoping for another win.
"My favorite part about Senior Night was being on the court, knowing that these last two games we were gonna leave it all on the court and play hard for each other," said Cahill.
Although the girls lost against Troy, senior night was a success for many players on the team.
"My Senior Night was so awesome, it was probably the best one I have ever seen," said Hubbard.
Besides working hard to beat Troy, the non-seniors on the Varsity team practiced for two days prior on a choreographed dance to be performed for the seniors. It did not disappoint.
"My favorite part was the dance; the girls were so creative and funny," Hubbard said.
Overall, the team is proud of all they have accomplished this season and hopes to win League Champion in the future.