FUHS introduces Boys Volleyball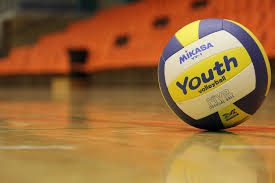 In the 2019-2020 school year, there will be a boys volleyball team competing during the spring season.
The team consists of a many FUHS athletes from different sports such as basketball, water polo, and tennis. Junior Mason Mustafa is excited for the season to come and the memories he will make with his teammates.
"We already all have team chemistry, because a lot of us are good friends," Mustafa said.
Prior to joining, most of the athletes never competed in the sport of volleyball. Junior Brandon Reveles decided to join to expand his horizons and try new things.
"I heard that there was a new sport that I could play in the Spring before basketball. I thought it would be really fun and new," Reveles said.
Though they are only beginning, the boys volleyball team is ready to make a mark in the world of FUHS sports, as junior Max Zuniga is excited for the season to come.
"Season is gonna be a new experience, and I'm ready to make an impact," Zuniga said. "I'm ready to start spiking and having fun."