Wrestling looks forward to upcoming season
Compared to previous years, the Fullerton wrestling team is primarily composed of sophomores and juniors this season, which makes versatility and youth the team's central asset.
Senior co-captain Hayden Will looks forward to playing with new team members. "At this point, there's probably a lot more new kids than old," said Will.
For the upcoming season, the team will compete in three home matches and two away matches in league.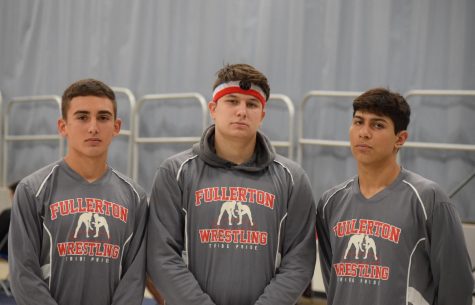 Senior co-captain Tyler Mollenkramer, along with Will, are the only two returning varsity wrestlers. Mollenkramer is excited for the prospects the pre-season tournaments will provide, as he'll be able to see what his team can improve on.
"These young guys need to get a little bit more experience on the mat," Mollenkramer said. "We have a chance at winning it."
Going into league season, the captains are striving to defeat the best wrestling team in the league—Sonora. Will is eager to wrestle against the Raiders as their first league match this season.
"Most of the teams in the Freeway League are looking pretty good this year," said Will. "Sonora is the only one that beat Fullerton last year, so we will give a lot of focus when we wrestle them."
This weekend, the team will be on the road, wrestling Downey High for a dual meet. Having consistently gone to CIF, Downey will be major competition.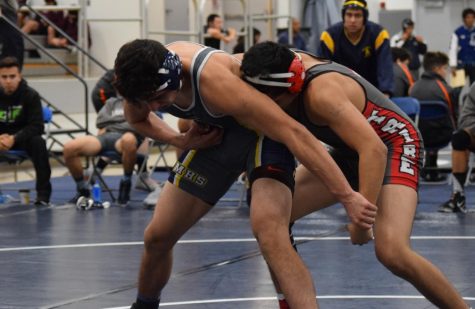 The team will be in four wrestling tournaments in the preseason: Mayfair, Downey, Shark tank, and the Troy Classic.
"Troy classic is the biggest one in our league," Mollenkramer said. "Everyone in the Freeway League wrestles there."
Two Indian wrestlers from last year took first place in the Troy Classic and the team is driven to accomplish more wins.
"I'm looking forward to improving as a team," said Will. "We have different goals this year compared to last and we are going to follow through with them."