2018 Winter Olympic impact on students
Jamie Ma, Student Life/Lifestyle Editor
February 28, 2018
At the Pyeongchang 2018 Olympic Winter Games, Team USA won a total of 23 medals. These accomplished athletes have inspired and motivated youth not only all over the world, but here at FUHS.
Junior Silvanna Simoes has been a figure skater since age seven and considers Olympians to be her role models.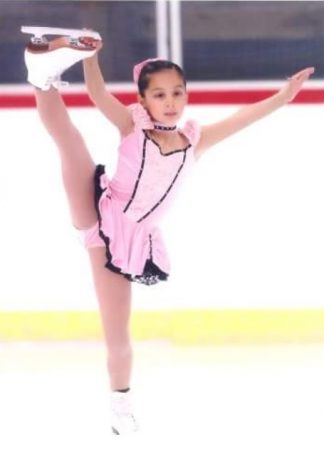 "Looking at the people that I want to be one day, who do a sport that I love, it's cool to know that I could possibly be in that position if I work hard enough," Simoes said.
Simoes especially commends the younger Olympians for working hard and performing well.
"They get more pressure because they're so amped up and nervous. That makes them work even harder to live up to that expectation that everyone has of them," Simoes said. "It makes me more motivated to know that since they are doing it at a young age, then I can."
Simoes isn't the only one looking up to the athletes. Junior Alice Chun finds them inspiring because of their relatability.
"I am a huge fan of Chloe Kim because she's not only from Orange County, but she's seventeen and qualified for the Olympics when she was 13, which is insane. I feel like as an Asian American, I can relate to her," Chun said. "It's motivating to see more young Olympians. I relate to them more and find similarities between the things I do and how dedicated they are to their sport."
Senior Gabe Ari is an avid ice hockey player and is proud of how well the U.S. hockey teams did.
"The best moment for me has been the girls' hockey team winning gold against Canada," Ari said. "The moment impacted me because I know one of the players from the American team because we played at the Ducks organization [together]."
Although teen Olympians typically receive more media coverage, the other Olympians prove just as inspiring. Simoes appreciates the passion and authenticity in 28 year old figure skater Adam Rippon's performances.
"He was never really one of the best skaters, but he performs like he is. He has so much passion when he's on the ice. He's not afraid to be himself," Simoes said. "Whenever I'm on the ice and get nervous, I feel like I can't be myself. But when I [saw] Adam perform recently, it makes me feel more motivated to be myself on the ice and not be scared."
Along with its focus on championing glory for one's country, the Olympics immensely  impact America's younger generation by encouraging and exciting student athletes everywhere.