Artist of the Month: Vanessa Marquez
Sophomore Vanessa Marquez is an aspiring professional artist. Marquez has been drawing and painting for over three years and claims the key to being a great artist is practicing.
"I just drew every day for two years and I was good," Marquez said.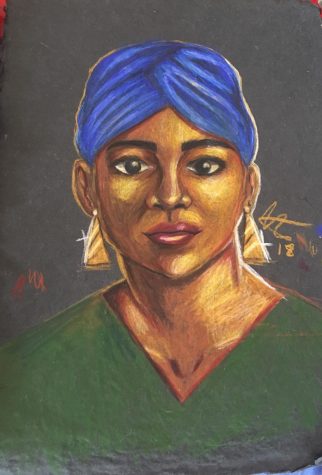 Marquez's "practice" method has worked for her, and today she completes many beautiful art pieces that are displayed in galleries.
Her personal favorite piece is one she is currently working on—a colored pencil drawing that she feels has a lot of potential.
As a remarkable artist, Marquez herself has a lot of future potential. She has a goal to pursue art as a career.
"I was thinking of working at Disney in the Imagineering Department or the Animation Studios," Marquez said.
Due to Marquez's hard work on and the precision she puts into her pieces, she has had, and will continue to have, great success. She has practiced her art skills daily and is currently taking AP Art here at FUHS. She loves the class and recommends it to other artists.
"People around me in the class helped me make decisions about my art," Marquez said.
In addition to the help Marquez has received from other students in the class, she has also enjoyed being mentored by art teacher Scott Hudson.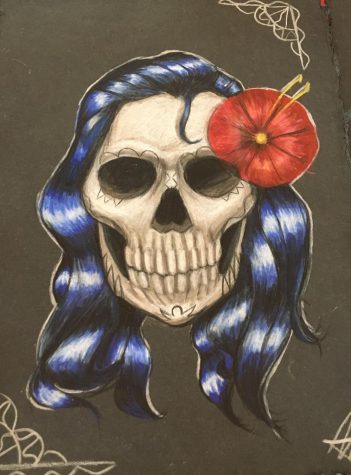 "Mr. Hudson is able to teach the class really well," Marquez said. "He lets us express ourselves in our own way."
Marquez has been helped and inspired by Hudson and has also been inspired by famous artist Frida Kahlo.
"I like the way that Kahlo is able to put her culture into her artwork," Marquez said.
Kahlo's artwork has inspired Marquez pursue a career in art. Marquez hopes she will be an inspiration to others who are on their way to being great artists.