Presli Dillon advances to CIF
On October 31, the FUHS cross country team competed in Freeway League Finals against five other schools in the school district officially bringing an end to the cross country season.
However, one runner will be advancing to CIF-SS Division Prelims this upcoming Friday.
Junior Presli Dillon competed in the Varsity Women's race in league finals, and was able to place fifth out of forty girls running in the same race.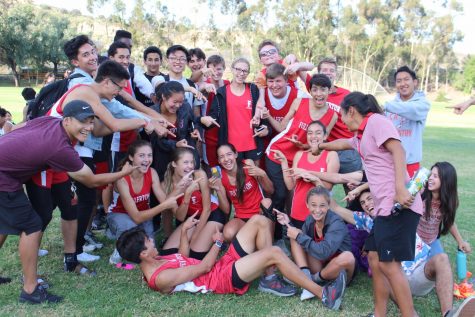 Dillon ran three miles in exactly nineteen minutes and seventeen seconds placing her in the top five girl runners overall. This officially qualified her to move onto CIF Prelims which marks her third year in a row competing in it. Dillon hopes this accomplishment will motivate aspiring runners who hope to make it to CIF next year.
"I want to give them the advice to keep running because hard work is the thing that is going to take you far," Dillon said.
Despite being the only runner to officially move onto the next round from FUHS, Dillon is looking forward the meet.
"Hopefully I can move on to the next round and at least improve my time. I also hope to motivate the team by showing what hard work can do," Dillon said.
Even though Dillon did not break a personal record in League Prelims, she hopes she will set a new a new personal record this Friday.
"I just have to apply myself more and practice harder because I know I can do better," Dillon said.
Dillon's race will take place at the Riverside City Cross Country Course this Friday at 11:10 in the morning. Best of luck to Dillon!