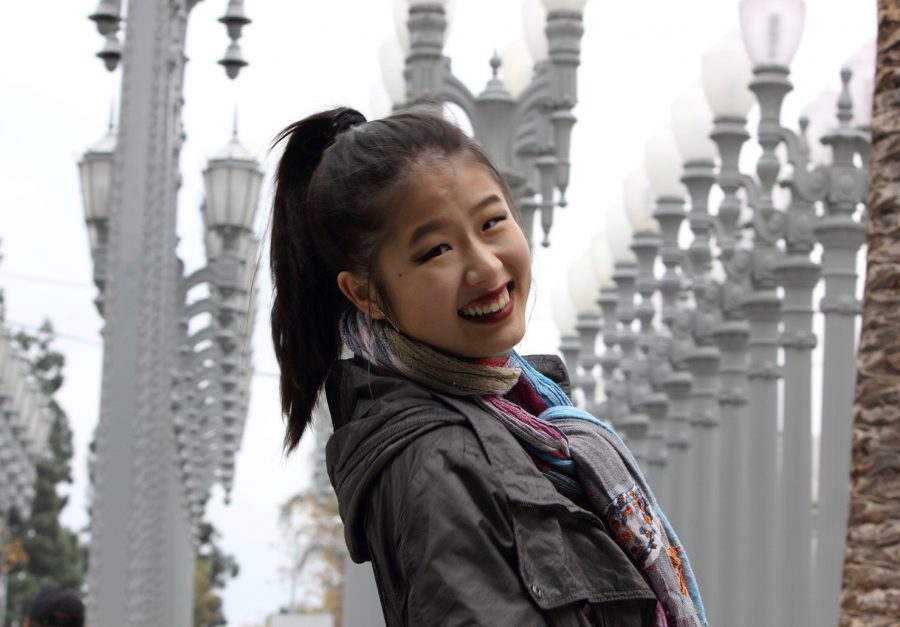 Alice Chun
As the President of National Honors Society, the co-Captain of Dance Production, and a member of STEAM Club, Speech and Debate, and the MUN Club, Alice Chun has served an integral role here at FUHS.
Chun describes her time in high school as an overall positive experience despite the hardships she faced, brought on by a condition she was diagnosed with at a young age.
"I was diagnosed with a rare, incurable cerebrovascular condition called Moyamoya Disease when I was 7. I had two 9-hour brain surgeries to treat the condition's symptoms which are essentially mini strokes," Chun said.
Although these health challenges have been difficult, Chun has used her experiences to grow as a person.
"I've tried to be a lot more open about my medical challenges. It's made me stronger in the sense that I know what it's like to be physically and mentally weak," Chun said. "I have a unique perspective about not taking life for granted."
Chun's struggles encouraged her to seek new passions as methods of recovery, and this allowed her to discover her deep passion for dance.
"Dance really started out as a recovery; it was stamina-building activity for me and later shifted as a genuine passion," Chun said.
Since first discovering her passion, Chun has pursued dance both outside and inside of school, including being a part of FUHS Dance Production for three years.
"Dance not only relieved academic stress, but also allowed me to connect with others and have fun. Sharing the stage with the people you connect the most with is such an exciting and inspiring opportunity," Chun said.
Her involvement in dance has also allowed her to choreograph several pieces that encompass her personal life within the dances themselves.
At this year's past Fall Dance Concert, Alice dedicated a piece to American actress and singer Keala Settle, as well as everyone struggling with their own hardships.
"The dance I choreographed entitled 'Fearless' was a tribute to Keala Settle who revealed her diagnosis for [Moyamoya Disease] the day before the concert," Chun said. "I shared my story with the invisible illness and dedicated it to everyone fighting their own invisible battles."
Besides dance, Chun has spent four years at FUHS being a member and leader of NHS/CSF, which she thanks for helping her grow as a student and person.
"It helped me prioritize community service as outside of school and also on campus. It also allowed me to connect with many students I wouldn't have previously connected with," Chun said.
Overall, Chun describes her time at FUHS as a positive experience.
"FUHS has been supportive in all of my pursuits on campus. I'm super grateful for all the ups and downs I had in high school. Each have taught me valuable lessons about relationships, life, and work," Chun said.
Alice will be attending Duke University this fall to pursue a degree in global health, before pursuing a job at a government health organization such as the CDC, NIH, or WHO. Chun also hopes to pursue a doctorate to become a professor and inspire future health advocates in her future.