Speech and Debate wins first place at Arizona tournament
Jamie Ma, Student Life Editor
January 17, 2018
Over winter break the FUHS Speech and Debate team competed at the annual Arizona State HDSHC Invitational at Arizona State University.
The team won first place in the tournament for the third year in a row with a total of over 800 points, over double the points that the second place team earned.
Junior Tommy Kim won first place in Varsity Impromptu and senior Emmanuel Barrios won first place in the novice category. Senior Lauren Fu won first place in Varsity Oratory and Varsity Dramatic Interpretation, in which she plays a mother struggling to deal with the loss of her son.
"My [Oratory] is about the emotional toll people have to undergo in order to please others," Fu said. "[It's how] we should prioritize our own happiness and be true to our own emotions rather than displacing our discontent and putting on a smile."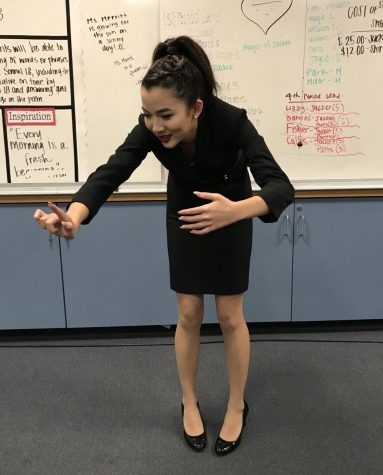 Along with winning first in two events, Fu also was a finalist in two additional events.
"I practiced about two hours every day of break to prepare for the tournament," Fu said.
While the team emphasizes success, students also make sure that speech is fun and enjoyable.
"My goals for the future are to continually do well and improve. But I also want to make sure that I'm still enjoying myself. I don't want to work to the point where it's just a chore," Kim said.
For the Speech and Debate team, traveling is an opportunity to improve their family dynamic.
"My favorite part about ASU was definitely spending time with friends in speech that I don't normally talk to during regular school. I'd consider [junior] Joshua Miller one of my closest friends, but I never get the chance to hang out with him outside of speech events," Kim said.
On the other hand, Fu utilizes traveling as a tool to grow and learn from her experiences.
"Travel tournaments are important to me because they allow me to improve my pieces, learn from other people and compete against some of the top notch performers."