Editors say thank you to the Tribe Tribune
To the readers of the Tribe Tribune,
What a year this has been, and how fast it flew by. It seems like it was just August 2019, as we sat together in the Dripp courtyard, brainstorming issue ideas for the upcoming year and eating croissants.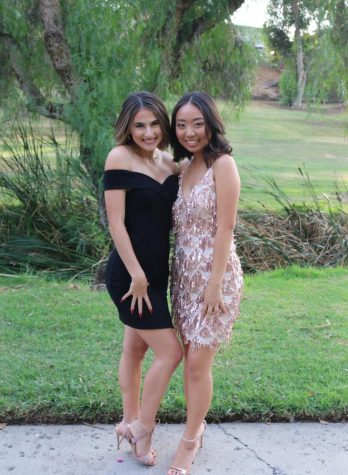 We wanted to center each issue around a theme pertaining to the events going on at school. We thought this would be a great way to centralize information and get students excited about reading news. We followed through with beginning of the year features in September, holiday pieces in December, and a flash to the past issue in February to go along with the Upsidedown Sadies theme.
From the previous school year, only seven of us were returning staff members. On the first day, we were faced with a new adviser, Mrs. Harris, and many bright new faces, eager to learn a new skill and find their passion. As time passed, each member discovered their role on our staff to contribute to the total success of the Tribe Tribune. 
Jose Perez brought his talents and dedication, not only as a photographer but as an individual, and became one of the most essential members of the Tribe Tribune. 
Lauren Wright's social media savviness and photo-editing skills allowed us to reach a greater audience through platforms such as Twitter and Instagram. 
Kira Phillips discovered a knack for web design. With her technological skill, she helped redesign the Tribe Tribune site, improving its accessibility and aesthetic.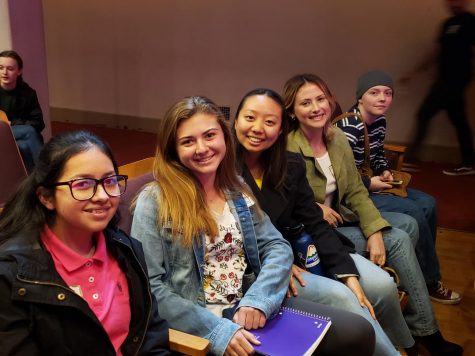 Thank you to our staff for always being available to do a last-minute interview or snap a quick picture. It's because of your dedication to the Tribe Tribune that we've been able to accomplish so much this year. We'd also like to thank our adviser Mrs. Harris for her continuous support of the staff and for sharing her journalistic passion with us.
With the help of our staff, we've reinvented our entire platform. We've stayed at school until 8 p.m. editing stories and eating pizza. Thanks to you, we've reached record readership levels with dozens of stories, our favorites including our 2020 Mr. Fullerton quiz, features about senior Sydney Castiglione and alumni Samuel McIntosh, as well as reviews on 80s films and The Mandalorian. 
Despite our in-person school year being cut short, our staff continued publishing stories from the comfort of our homes. We made sure to prioritize this in order to provide students with some normalcy during uncertain times. Although we originally planned our April issue to center around Prom, we ended up with a quarantine-themed issue, featuring recipe ideas, student artists and a slideshow of student-made memes about distance learning. 
 This was a memorable year for us, and we hope we made it memorable for you, too. Our last piece of advice to our audience is to pursue global-mindedness, follow the facts to seek out truth, and continue supporting local publications. This isn't the way we expected to end the year; nonetheless, it has been a privilege to act as editors-in-chief for the Tribe Tribune.
Gratefully, 
Gillian Hodgden & Jamie Ma