How to survive college applications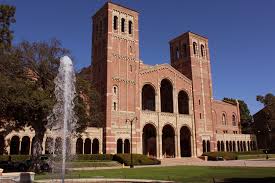 From demanding college applications to the dreaded SATs, the application season is incredibly hectic and much too stressful.
Senior Angela Lankenau gives her input on the college applications process as a whole.
"It's definitely stressful and long and overwhelming," Lankenau said.
For the more organized students on campus, senior Lauren Fu's tips on preparing for the application process are very helpful.
"I have color coordinated all the college prompts that I must finish, then organized all my information on my resume to fill in the information that the application is asking for, and then I have been in contact with all the representatives from each college," Fu said.
Junior Alice Chun is getting a headstart on her college application by building up her resume and found the idea of college day–which was held for FUHS seniors on October 11th–would also be beneficial for juniors.
"I also think that the college application day at school would be helpful for juniors during second semester," Chun said.
Chun's advice to underclassmen is to start getting tasks out of the way. She also provides a good reminder about standardized tests.
"Standardized testing doesn't have an age prerequisite," Chun said. "Build up resume starting freshmen year. Be involved in clubs, sports, or hobbies that matter to you."
Senior Joel Jimenez also gives advice to underclassmen. "Start early and get your parents' information written down once so you don't have to keep asking them over and over again," Jimenez said.
One major way you could get a jump start on your applications is to write your essays before you actually need them. I sincerely suggest you avoid the thrall of procrastination if and/or when your English teacher assigns college essays. Though slightly time consuming, the benefits far outweigh the workload as you will already have a rough draft when it comes time to actually work on applications.
Similarly, have your English teachers read and edit your essays as you write them; I speak from personal experience when I say that their input helps–a lot.
Also, keep in mind that maintaining a strong mental health is important; so remember to take breaks. Fill out your applications in small increments. You may feel like you're wasting your time, but trust, doing small things like watching some Netflix or hanging out with your friends grant great reprieve from the frustration of navigating college applications.
The fun doesn't end here! As if the application process wasn't tough enough what with the essay writing and information overload, you also have to worry about the SAT.
For juniors, their SAT journey is just beginning; but for seniors, the last test day is approaching. Remember to sign up for the December 2nd SAT. Late registration deadline ends November 21st.
While the SAT is an important factor to the college application, it is not always the sole deciding factor for college acceptance.
When I spoke to a UCLA College Admissions staffer at a college fair, he said that they will look at your SAT score, but that they are more interested in seeing that you are passionate about something and that you stick with it.
Finally, a reminder that UCs and Cal States do not ask for letters of recommendation; but if you are applying to a private, be sure to double check its due date.  
Seniors, hope you all finish your applications soon! Juniors, enjoy this time of the year as much as you can before college season arrives.